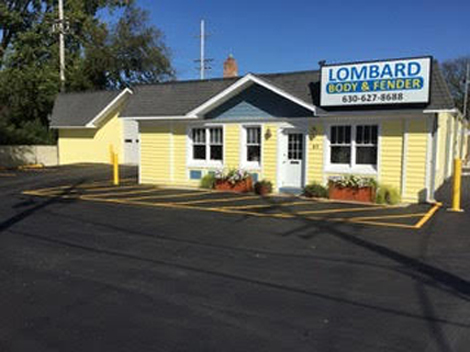 About Us
The Lombard, IL Auto Repair Shop You Can Rely On
A family-owned and operated company you can trust.
For 51 years, we have dedicated ourselves to providing you with fair prices and top-quality workmanship to make your car or truck look like new! We understand the pride you have in a nice-looking vehicle, and we will restore that pride when you view our finished work!
Lombard Body and Fender, a member of the Lombard Chamber of Commerce, received the Property Stewardship Award in 2008.
Need an estimate? No appointment is necessary!
Our Services

Honest
Rely on our honest, dependable technicians for fair pricing, no up sales, and reliable advice on how to make your car run like new again.

Personal Service
Whether it's securing you a rental car or speaking to your insurance directly, our entire staff will take care of your needs with a smile.

Quality Work
Our experienced technicians strive to do the job right the first time. We also offer quality warranties for parts and labor.
Testimonials
It was a great experience overall. I am very happy I was able to have my car repaired there.
Erin and Dave are great and always do a great job. I will bring my car back any time work is needed.
Never disappointed with Lombard Body and Fender. Your quality work and customer service keep me coming back. Highly recommended.
For the past 30 years you all have been great! I always tell people to come to you for any repairs.