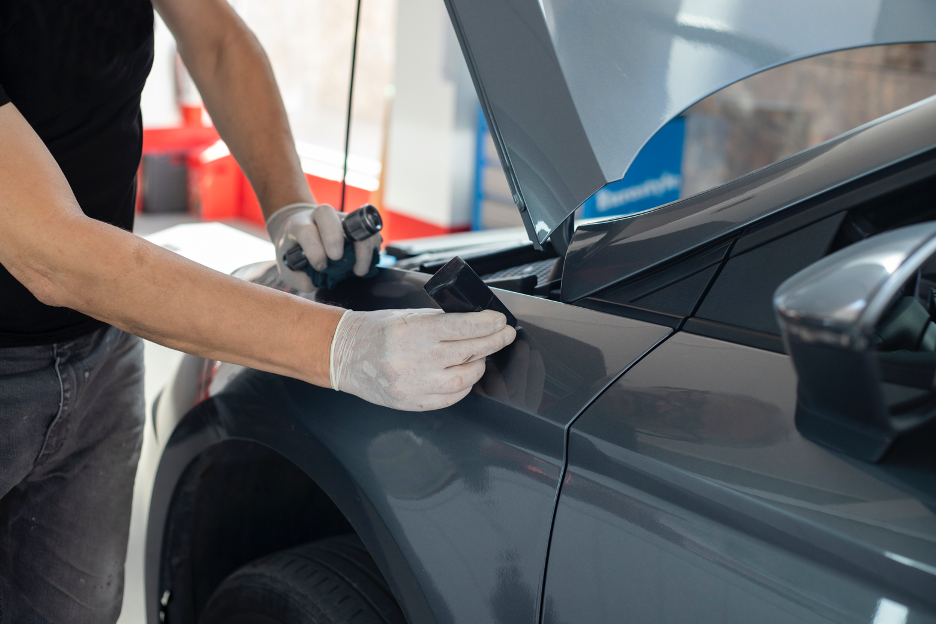 Six Auto Body Repair Terms You Should Know: Insights from an Auto Body Repair Company in Cicero, Illinois
When it comes to auto body repair, there's a certain lingo that is helpful to understand to make sure you and your auto body specialist are on the same page. Without knowledge of this lingo, it can lead to confusion about the types of services you are about to receive.
Are you new to the auto body repair process? If so, and if you're interested in learning about some of the key terms that might come up in your discussions, you've come to the right place. Below, this auto body repair company in Cicero, Illinois is going to review six of the most common auto body repair terms you should be aware of.
1. OEM Parts
OEM parts are auto parts that are manufactured either by the company that originally manufactured the vehicle, or by a subcontractor that said company hires to manufacture their parts. OEM stands for Original Equipment Manufacturer.
These parts are essentially the "official" parts for a given vehicle, and they will always be compatible. If you want to make sure that your chosen replacement part is of high-quality, working with an auto body repair company in Cicero, Illinois that offers OEM parts is the way to go.
2. Aftermarket Parts
Aftermarket parts are parts that are manufactured by a manufacturer other than the original manufacturer of the automobile (or its official subcontractor). In other words, these parts are made by independent companies but designed to work with existing vehicles.
These parts can be hit-or-miss. In some cases, they might end up performing better than OEM parts. Others might perform much worse. One thing to note is that aftermarket parts are usually more affordable than OEM parts, which makes them highly attractive to those buying on a budget.
3. Betterment
Betterment is an insurance term referring to repair improvements that, in the opinion of the insurance company, go above and beyond. The insurance company is content with paying for repairs that bring the vehicle back to its original state. However, if repairs improve the vehicle compared to its original state, they want the owner of the vehicle to pay for those extra costs that resulted in the improvement. This is known as betterment.
4. LKQ
LKQ stands for Like, Kind, and Quality. It is used to describe OEM auto parts that have been removed from another vehicle, and which are being sold to use in other vehicles. It's essentially stating that these parts are of just as high a quality as brand-new OEM parts. They're generally more affordable, which means they could save you a substantial amount of money if your auto body repair company in Cicero, Illinois offers them.
5. Appraisal
In the context of auto body repair, appraisal refers to an insurance company's assessment of a vehicle's damage. It includes not only whether the damage is covered by the insurance policy, but to what extent as well. The appraisal will determine just how much you'll have to pay out of pocket for the damage that was done.
6. Blue Book
Blue Book comes from the Kelley Blue Book. This is a system that assesses the value of different cars depending on their age, damage, and wear and tear. It helps insurance companies make appraisals, and it also alerts owners of vehicles as to what their vehicles might sell for on the open market.
Let's say that you're told that your vehicle has a Blue Book value of $12,000. This means that you could sell your vehicle for around $12,000 in its current condition.
Looking for an Auto Body Repair Company in Cicero, Illinois?
Has your vehicle recently taken on auto body damage? Looking to have it repaired by a reputable and experienced auto body repair company in Cicero, Illinois? If so, look no further than Lombard Body & Fender.
Our specialists have worked on all types of vehicles over the years. Whether your vehicle has dents, damaged paint, missing or damaged parts, or some other auto body defect, we can help. Contact us today at (630) 627-8688 to schedule an appointment.