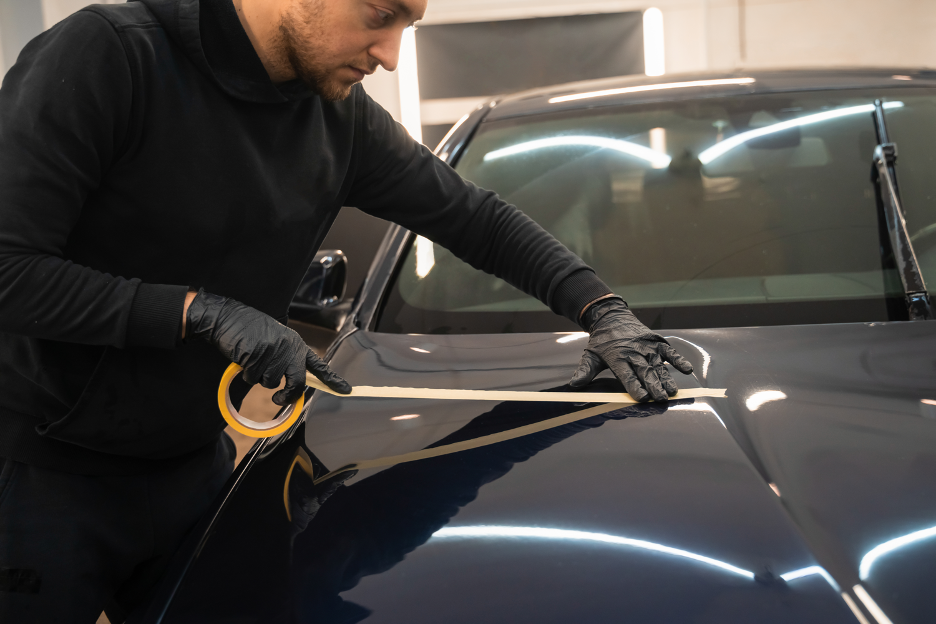 What Types of Services Are Offered by Auto Body Repair Shops in Berwyn, Illinois?
Automobiles are constantly in situations in which they can incur damage. It's not uncommon for a car to take on exterior damage. Fortunately, there are auto body shops out there that offer a wide range of services to restore your vehicle to its original condition.
Are you interested in learning about the different types of auto body services that are available today? This auto body repair shop in Berwyn, Illinois is going to review them below.
Replacing Auto Body Parts
Let's say that you were involved in a fender bender and your bumper was damaged severely. In this case, you're most likely going to have to replace that bumper.
Let's say that your vehicle was side-swiped and had its side mirror torn off. In that case, you're going to have to replace that side mirror.
Let's say that one of the light covers on your vehicle was hit by a falling branch and suffered a crack. Again, you'll probably need to replace it.
Who can you hire to do this for you? Your local auto body repair shop in Berwyn, Illinois. Not only can they install a new part for you, but they can also supply you with a part, making your life as easy as possible. Auto body repair shops offer both OEM and aftermarket parts, so regardless of what your budget is, you'll have plenty of options available to you.
Fixing Dents
Not only can auto body repair shops replace the parts on your automobile, but they can also fix the dents in your vehicle. From small dings to large dents and everything in between, they can be repaired with the help of several dent removal processes.
The most common of these processes is paintless dent removal. This is a process in which the dent is pushed in an outward direction from the interior of the vehicle's body. It leaves the body of the vehicle looking like new, apart from any damaged paint.
Realigning Vehicle Frames
Maybe you recently hit a pothole? Perhaps you were involved in an auto collision? Regardless, something about your vehicle feels "off". It's almost as if the body of your vehicle is sitting sideways on its wheels.
What might be causing this? In many cases, it's a misaligned vehicle frame. A vehicle's frame can become bent and misshapen after high-impact collisions. This can compromise the safety and functionality of the vehicle, and it can also make it more difficult to drive.
Fortunately, auto body repair shops in Berwyn, Illinois are more than capable of realigning vehicle frames.
Exterior Repainting
At some point in time, your vehicle is almost sure to suffer paint damage. It might be a small blemish, or it might be a large scrape. Regardless, it can be fixed at your local auto body repair shop.
Auto body repair shops in Berwyn, Illinois are well-versed when it comes to repainting vehicles. Not only can they spot paint affected areas but, if desired, can complete full-vehicle paint jobs as well. Give your auto body repair shop a call and they'll have your vehicle looking like new again.
Looking for the Top-Rated Auto Body Repair Shop in Berwyn, Illinois?
Has your vehicle recently had exterior damage that you would like to have repaired? Looking to have it worked on by the top-rated auto body repair shop in Berwyn, Illinois? If so, the auto body specialists at Lombard Body & Fender are here to help.
We have repaired all types of automobiles throughout the Berwyn area. Regardless of the auto body problem you're facing, our skilled and experienced mechanics can get the job done right. Contact us today at (630) 627-8688 to get started.