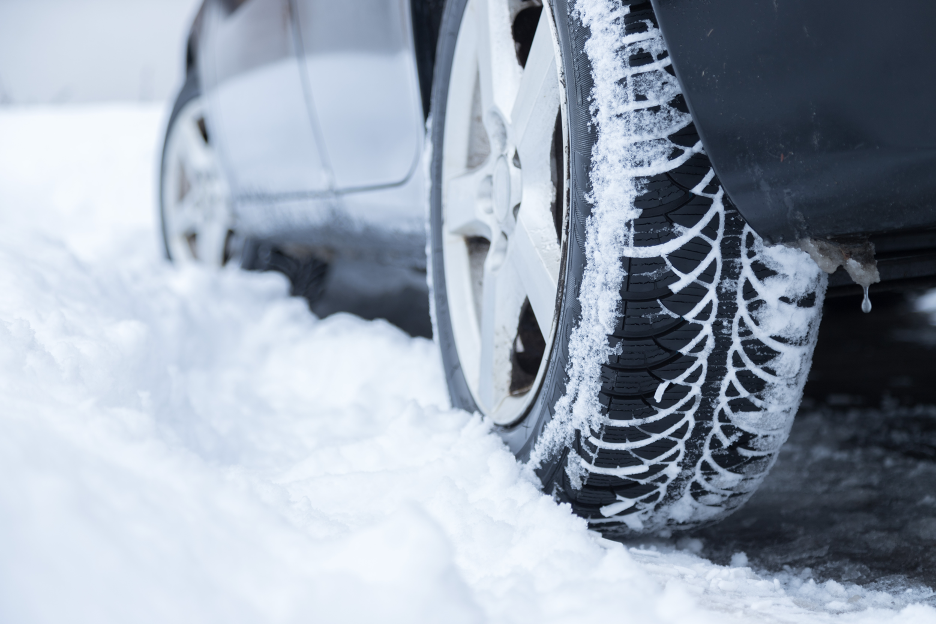 How to Avoid Auto Body Damage This Winter: Tips from an Auto Body Repair Shop in Melrose Park, Illinois
Winter isn't exactly a season that's kind to automobiles. Because of the slick and icy road conditions during winters in the Midwest, drivers become much more prone to accidents. As such, when the winter rolls around, it's important that you drive with caution.
Are you wondering what this entails? If so, you've come to the right place — this auto body repair shop in Melrose Park, Illinois is going to provide some tips to help you avoid auto body damage this winter.
Keep Your Distance
Our first piece of advice is to keep your distance. In other words, drive with a bit of clearance, or more clearance than you would drive with at other times of the year.
Why is this important? When snow and ice are on the road, it takes you a lot longer to stop than it does during ideal conditions. As such, the more clearance you keep between you and the vehicle in front of you, the less risk you'll have of getting in an accident.
Our advice is to add about 30 feet of additional clearance onto what you would usually drive with. This should give you adequate time to slow down your vehicle when necessary.
Scrape All of the Ice Off Your Windows
A common practice in snowy weather (and something that you may have done a time or two when in a rush) is to scrape only a small portion of the ice off your windshield so that you can get the job done as quickly as possible.
While you might think this provides enough visibility, it's likely leaving several blind spots. As such, it increases your risk of an accident.
As any reputable auto body mechanic in Melrose Park will tell you, it's important to scrape all the ice off your windows before driving. This will provide you with the greatest visibility possible.
Keep Your Vehicle Off the Side of the Road (When Possible)
Another risky thing to do with your vehicle during the winter months is to park it on the side of the road. After all, slick wintery roads can sometimes cause drivers to lose control of their vehicles. This increases the risk of them hitting vehicles that are parked on the sides of roads.
Whenever possible, it's best to park your vehicle in a parking lot, parking garage, or driveway, and avoid street parking.
Install Winter Tires
Another tip for avoiding auto body damage during the winter months is to install winter tires. Winter tires do a better job of stopping and handling in snowy and icy conditions. As such, they reduce the risk of ice and snow-related auto accidents.
Keep an Eye Out for Potholes
When winter weather conditions arise, potholes do as well. Unfortunately, due to winter weather conditions, it can be difficult for municipalities to get those potholes repaired in a timely manner.
For this reason, when driving this winter, it's important to pay extra attention to the road. Keep an eye out for potholes, and try to do what you can to avoid them. Note, though, that you should never swerve to avoid a pothole.
If you're ever in a situation where you're not sure if you should swerve to avoid a pothole, it's better to just drive straight through the pothole. There might be some damage to your vehicle, but it will pale in comparison to the level of damage that might come about due to a swerve-related accident. If your car does become damaged by a pothole, your local Melrose Park auto body repair shop can make any repairs that are necessary.
Looking for the Premier Auto Body Repair Shop in Melrose Park, Illinois?
Has winter weather already doomed your vehicle? Do you need the services of a Melrose Park auto body repair shop? If so, the professionals at Lombard Body & Fender are the people to see.
Our team has repaired countless automobiles throughout the Melrose Park area. Regardless of the problem your vehicle's body is facing, we know how to get the job done right. Contact us today to request a free estimate.