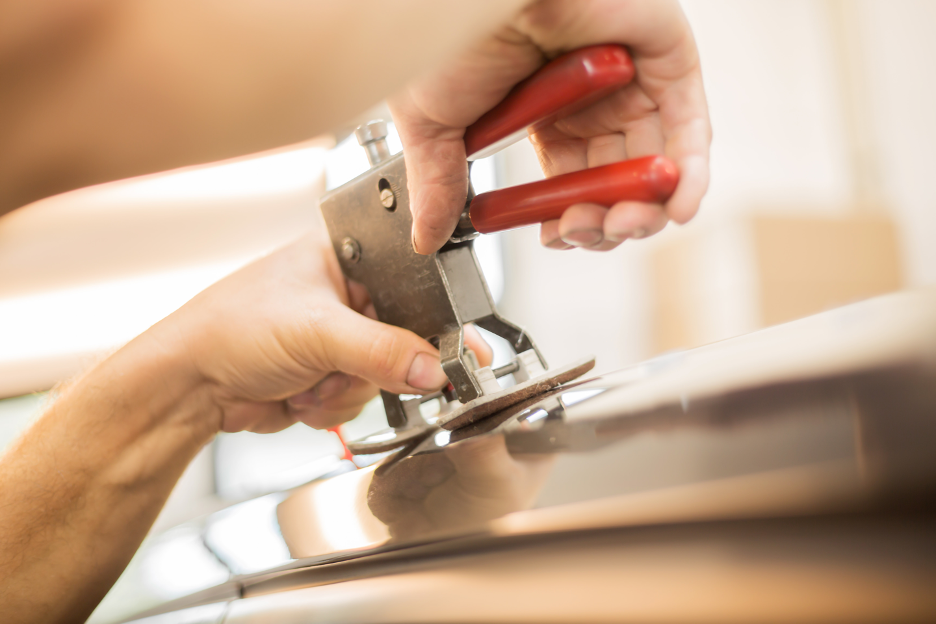 Things You Should Know About Paintless Dent Repair in Oak Brook, Illinois
No matter how cautious you are, most vehicles will get a dent or a ding at some point in time. Some will be large, some will be small, and some will fall in the middle of the spectrum. Regardless of how severe your dents are, it's generally a good idea to have them repaired.
There are a few different methods that can be used to repair dents. However, in most cases, paintless dent repair is the superior option. Are you interested in learning more about it? This paintless dent repair shop in Oak Brook, Illinois is going to discuss everything you'll need to know below.
What Are the Benefits of Paintless Dent Repair?
The benefits of paintless dent repair are many. Some of the most prominent of these benefits include the following:
Affordability
Looking for the most affordable form of dent repair that's available? If so, look no further than paintless dent repair. It can be done more quickly than other dent repair options making it more affordable.
Quickness
We just mentioned that paintless dent repair can be completed quickly and, well, it's true. In most cases, a paintless dent repair shop in Oak Brook, Illinois can remove dents in under an hour.
That's much quicker than what you'll get with other forms of dent repair. Therefore, if you want your vehicle to spend as little time as possible in the shop, you should opt for paintless dent repair.
Quality Results
You might think that, because it's quick to complete and because it's affordable, paintless dent repair must be lacking in some way. The truth is that paintless dent repair shops in Oak Brook, Illinois provide high-quality results.
Once your vehicle has been put through the paintless dent repair process, its body will appear good as new. All dents will be removed, and the vehicle's body will return to its prime state.
The Paintless Dent Repair Process
Wondering what the paintless dent repair process entails? We're going to tell you in detail below.
Inspecting the Dent
When you arrive at your local paintless dent repair shop in Oak Brook, Illinois, the auto body specialists will inspect the dent. This is done to determine whether paintless dent removal is viable in your case. There are a select few cases in which it wouldn't be, such as if the dent was in a hard-to-reach location, or if it were too large.
Note, most dents are repairable through the paintless dent repair process.
Accessing the Dent
Once the dent has been deemed viable for paintless dent repair, the repair technician will access the dent from the body's interior. This will require the removal of body panels and maybe even light covers.
Assessing the Dent from the Interior
The dent must be assessed from the interior. This is done to determine the best course of action in terms of removal. It helps the repair specialist decide which tools to use and how to best approach the dent.
Removing the Dent
Next, the dent is removed. The repair specialist uses a series of tools to push the dent out. Once the dent is pushed out, the vehicle's body should appear dent free.
Reassembling the Body
After the dent has been removed, the repair specialist will reassemble body panels and light covers to make the vehicle's body whole again. After these items have been reassembled, the vehicle should look good as new.
Looking for a Paintless Dent Repair Shop in Oak Brook, Illinois?
Do you need to have a dent removed from your vehicle? If so, and if you're looking for the top-rated paintless dent repair shop in Oak Brook, Illinois, look no further than Lombard Body & Fender.
Regardless of the extent of your dent, our specialists can provide a solution. Contact us today at (630) 627-8688 to schedule an appointment.