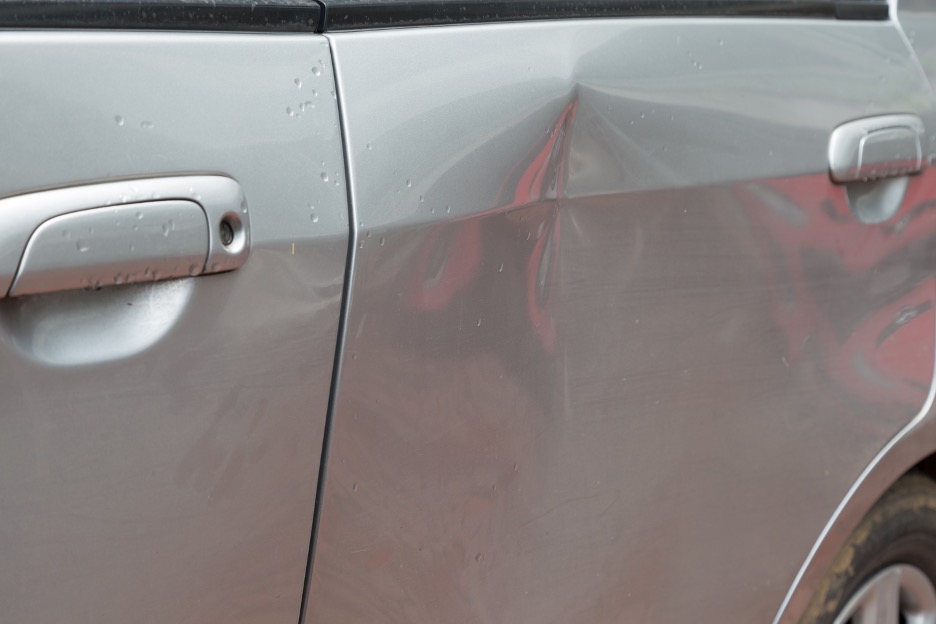 What Is Paintless Dent Repair? A Hillside Auto Body Repair Shop Explains
When doing research online about dent repair, there's a good chance that you've come across this phrase: paintless dent repair. The only problem is…maybe you're not exactly sure what paintless dent repair is?
Fortunately, this Hillside auto body repair shop can tell you everything you need to know about paintless dent repair. Below, we're going to cover paintless dent repair in its entirety, discussing its benefits, the ways in which it works, and more.
What Is Paintless Dent Repair?
Hillside paintless dent repair is a form of dent repair in which dents are pressed out from the inside of the vehicle's body. This is done with various tools, and when performed correctly, it produces structurally impeccable results. In other words, paintless dent repair makes a vehicle's body look like new.
The main thing to note here is that paintless dent repair is only 100% effective when there is no paint damage. While it's great for removing dents, paintless dent repair doesn't fix the actual paint. As such, while it might get a large dent out, it might still leave paint scratches behind.
Fortunately, most auto dents don't involve substantial paint damage, which makes paintless dent repair a very viable option. By utilizing paintless dent repair, you'll receive the following:
Fast Service
Compared to alternative dent repair methods, paintless dent repair is fast. Generally speaking, this method takes no longer than an hour or two, regardless of the size of the dent being repaired. Alternative methods involve the fixing of paint, which can take days to carry out.
Affordable Service
Not only is paintless dent repair fast, but it's also affordable. This is due, in large part, to the amount of time it takes. Because it can be carried out quickly, it doesn't require as much labor. The less labor required, the less the service will cost.
Works for Dents of All Sizes
It doesn't matter whether it's a small ding or a giant dent — if your vehicle is dented, it can most likely be removed through the paintless dent repair processes. All it takes is for the dent to be pushed out from the interior of the vehicle's body.
What Does Paintless Dent Repair Entail?
The paintless dent repair process is fairly straightforward. Generally speaking, it involves the following steps:
Dent Inspection
First, the dent is inspected to determine whether it can fully benefit from paintless dent repair. The vast majority of dents can, indeed, benefit from the procedure.
Removal of Panels/Light Covers
Next, in order to access the dent from the interior of the vehicle, the auto body specialist will remove some of the vehicle's panels and/or light covers. Don't worry — these can be easily put back in place.
Pressing the Dent Out
Once the dent has been accessed from the interior of the vehicle, it will be pressed out. This is done with a variety of tools, and it's incredibly effective at getting the body of the vehicle to take its former shape.
Reassembly of the Panels/Light Covers
After the dent has been pressed out fully, the removed panels and light covers will be reassembled. These should end up looking exactly as they did before they were removed. Once everything has been put back together, the process is complete!
Looking for a Hillside Auto Body Repair Shop?
Are you interested in paintless dent repair? Looking for a Hillside auto body repair shop? If so, the auto body mechanics with Lombard Body & Fender have you covered.
We've performed paintless dent repair on countless automobiles throughout the Hillside area. Regardless of the nature of your dent, we can fix it. Contact us today to get the process started!