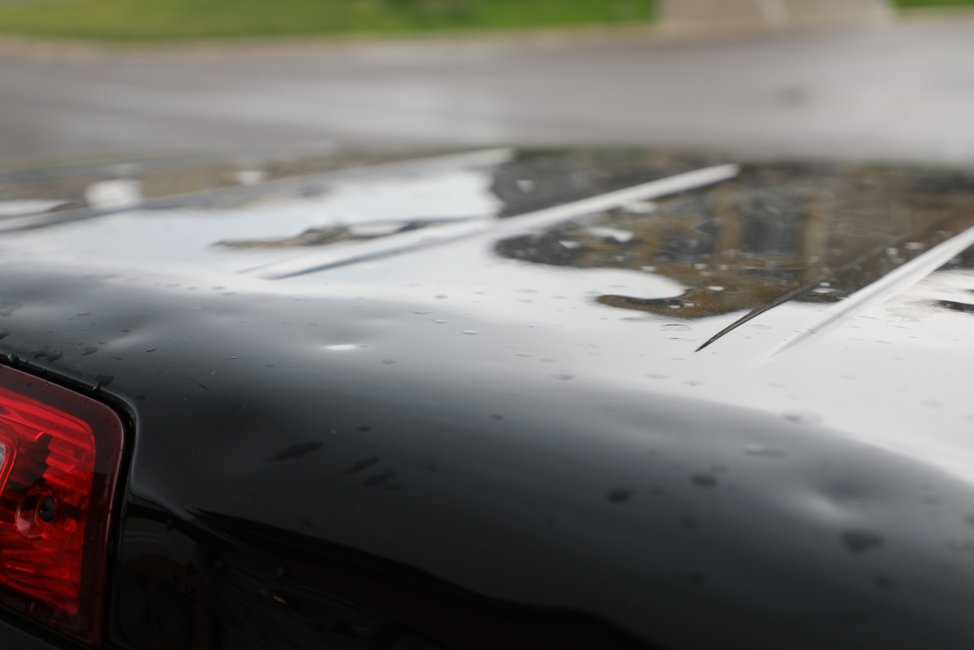 The Paintless Dent Removal Process in Elmhurst, Illinois
Perhaps your vehicle encountered an adjacent car door in a parking lot? Maybe it got caught in a fender bender during a traffic jam? Whatever the case may be, your car has a dent in it.
All you're looking to do now is to get that dent fixed. While there are a number of dent removal methods at your disposal in Elmhurst, the quickest and most cost-effective method is paintless dent removal.
Looking for more information about paintless dent removal in Elmhurst, Illinois? This article has all the information you will need to know.
Paintless Dent Removal in Elmhurst: An Explanation
Paintless dent removal is a method used to remove minor dents and dings from automobiles. While it's not capable of repairing damaged paint (further measures would need to be taken), it can generally eliminate all traces of an existing dent.
Quick and affordable, paintless dent removal allows vehicle owners to make cheap cosmetic repairs after they've encountered flying stones, errant car doors, and other dent-causing entities.
Though this method of removal is not suitable for all dents, it is suitable for a good number of them. If you have a dent in your vehicle, it's recommended that you bring it to your local auto body shop to see whether it's a good candidate.
Steps Involved in Paintless Dent Removal
The paintless dent removal process is a fairly simple one, requiring only a few hours of work. Below, we're going to get into its specifics.
Dent Inspection
The process begins with a cursory inspection of the dent in question. Your auto body specialist will examine the dent to determine whether or not it's a suitable candidate for paintless dent removal. If it is, he or she will move on to the next step. If it's not, he or she will discuss other options with you.
Accessing the Dent
Next, your auto body technician will gain internal access to the dent. To do this, he or she will likely have to remove lights and body panels from your vehicle.
Taking a Closer Look
Once the dent has been accessed from the interior of your vehicle, measurements will be taken to determine its depth, shape, and contours. This is done to facilitate a flawless repair and will likely require the use of high-tech tools.
Removing the Dent
Finally, the dent will be removed. Your auto body technician will utilize a series of tools in order to push the dent flat. When finished, your vehicle will possess its former and immaculate shape. One thing to note, however, is that some dents are difficult to fix in their entirety. This is particularly true if they're large.
In What Way is Paintless Dent Removal Beneficial?
When compared to traditional dent removal, paintless dent removal has three primary benefits.
First off, it's less time-consuming. This is because, unlike traditional dent removal, it doesn't require the application of paints or fillers.
Second off, it's less expensive. Again, this is because it doesn't require the application of paints or fillers.
Last, but certainly not least, it's better for the vehicle's value. Adding supplemental paints and fillers to a vehicle can substantially reduce its resale cost. Because paintless dent removal foregoes the use of these entities, it does a better job of maintaining the car's value.
Utilize Paintless Dent Removal in Elmhurst
Interested in taking advantage of paintless dent removal in Elmhurst, Illinois? If so, the auto body specialists with Elmhurst Body & Fender are the people to see.
Over our decades of existence, we've removed dents from a wide variety of vehicles. Regardless of the make and model of your automobile, our team can accommodate you.
Contact us now to schedule an appointment!