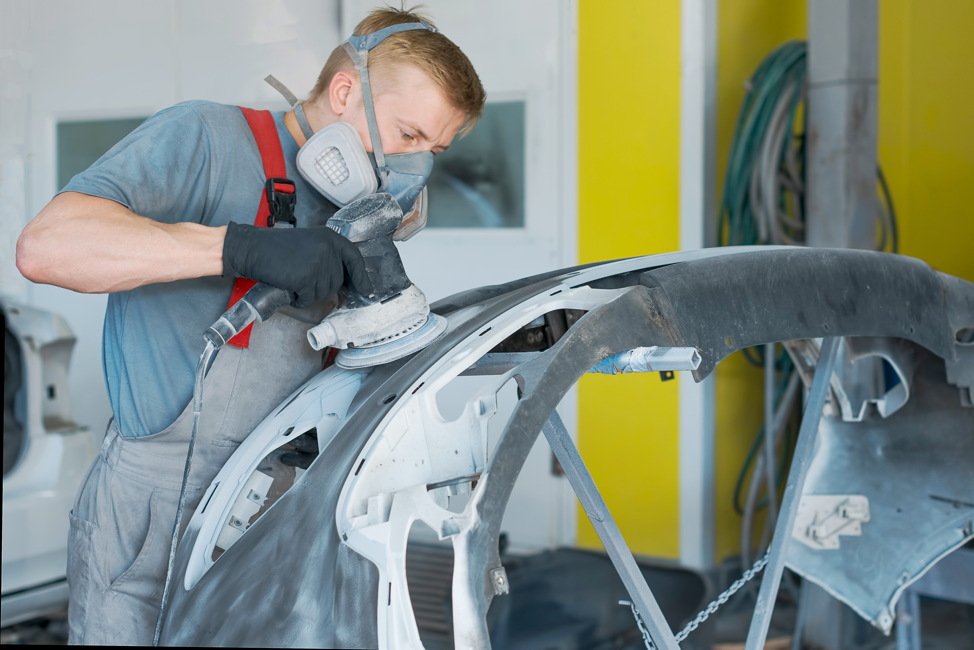 A List of Auto Body Repair Services in Hillside
While we try our best to avoid it, auto body damage always seems to present itself eventually. In most cases, it's just a matter of time.
Fortunately, due to the existence of auto body repair shops, we don't have to live with this damage for long. Auto body repair companies can fix up a variety of problems in a timely and professional manner.
Curious as to the services offered by auto body repair services in Hillside? This blog post has all of the information you will need to know.
Paintless Dent Repair
Dents and dings are a near inevitability of owning a car. Because your vehicle likely spends a good deal of time outdoors, and because the outdoors is home to so many potentially harmful elements, your vehicle is in a constant state of vulnerability. Everything from hail, to errant shopping carts, to tailgating drivers poses a threat.
Fortunately, if your vehicle does incur a dent, it can be easily fixed. All you have to do is take it to your local Hillside auto body shop.
In most cases, auto body shops make use of a dent removal process known as paintless dent repair. This repair involves pushing out the dent from the interior of the vehicle's body, thus eliminating the dent in its entirety.
Note, however, that if the dent on your vehicle includes scratched paint, this repair cannot fix it. In cases such as those, a bigger fix is needed.
Body Frame Repair
While paintless dent repair is effective in the removal of small and medium-sized dents, it's not going to be effective against major cosmetic damage. However, this doesn't mean that major cosmetic damage can't be repaired. In fact, any reputable auto body shop will be able to clear it up for you.
Auto body shops are capable of reversing any changes in a vehicle body's geometry. Whether you were in a fender bender, or your son accidentally threw a baseball bat into the side of your car, your local auto body shop can fix the damage.
Painting
Vehicle paint is built to endure a great deal of wear and tear. However, it most certainly has its limits. A side-swiping driver or an errant pair of keys could easily result in paint damage—the kind that makes a seismic impact on overall aesthetics.
Fortunately, auto body repair shops are well-equipped to handle paint repairs. Whether you need a spot paint repair or a full repainting, your local shop will be able to accommodate you. In the hands of a reputable shop, your vehicle will look brand new again.
Parts Replacement and Repair
Not only do the bodies of vehicles suffer from paint damage and dents, they also suffer from lost or damaged components. Everything from light covers, to hood ornaments, to side mirrors, to door seals could become damaged, rendering the need for a replacement.
When replacements such as these are needed, there's only one place you should go: your local Hillside area auto body shop. Auto body shops are well-versed in replacing components on vehicles, offering your choice of manufacturer or OEM parts.
Whether you need a new side mirror, a new hood, a new bumper or otherwise, your local auto body repair company will have you covered.
Make Use of Auto Body Repair Services in the Hillside Area
Is your vehicle in need of auto body repair? Looking for auto body repair services in Hillside, Illinois? If so, the auto body specialists with Hillside Body & Fender are the people to see.
Licensed, experienced, and insured, we offer all of the services reviewed above. Our team would be happy to return your vehicle to its prime state.
Contact us now for a free quote!