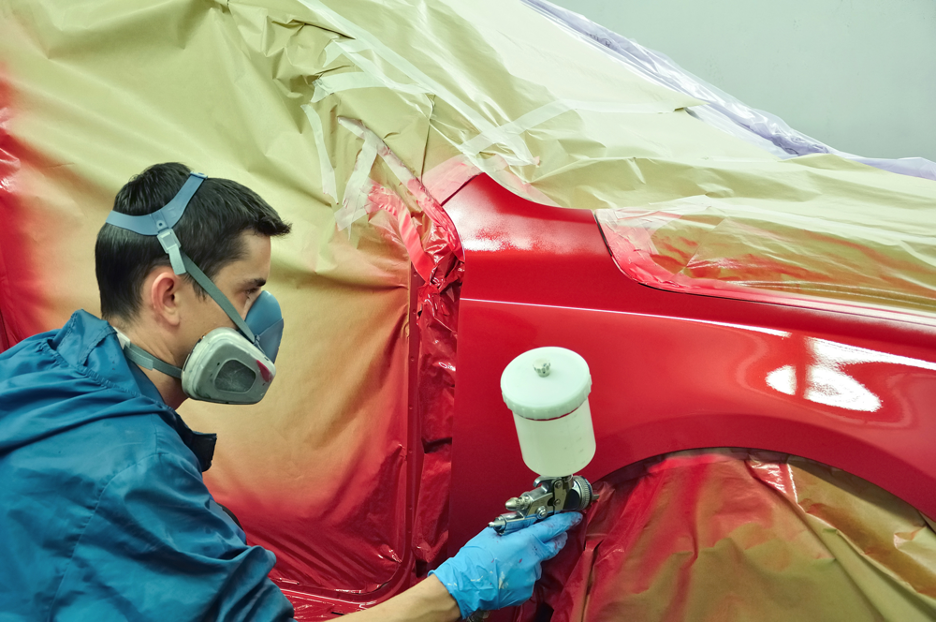 Get Acquainted with Our Northlake Auto Body Repair Services
Because they're subject to so many external elements, cars, trucks, vans, and other vehicles are highly vulnerable to incurring body damage. This damage can come in many forms, including scraped paint, dents, dings, and more.
Fortunately, however, this damage doesn't have to remain. There are auto body shops (like ours) that can repair these issues in a professional and timely manner, returning damaged vehicles to their prime states.
Wondering what types of Northlake auto body repair services are available to you? Read below to find out!
Paintless Dent Repair
Imagine this: you just got into a car accident. Fortunately, no one was hurt, and your vehicle seems to be running fine. Unfortunately, however, there's a huge dent on the side of your car.
You know you could get by with a dent in the side of your vehicle, but to be honest, you're repulsed by how it looks. As such, you're looking to have the dent repaired.
This is where paintless dent repair comes in. Paintless dent repair is a form of dent repair that can be facilitated on non-paint-damaged dents. Not only is it more affordable than alternative methods of dent repair, but it's quicker as well.
If you're interested in utilizing paintless dent repair services, then your local auto body shop can help. Give them a call and their specialists will get your vehicle back to normal in no time!
Parts Replacement
Have you ever left your vehicle parked on the side of the road in front of your house, only to find it the next morning with its side mirror torn off? You know you can't drive without a side mirror, so in this case, you'll want to have it replaced as soon as possible.
In situations like this, there's no better company to turn to than an auto body repair shop. Auto body shops replace exterior vehicle parts of all kinds — from bumpers, to side mirrors, to hoods, to headlights, and otherwise.
Most shops will give you a choice between OEM and aftermarket parts (if they're available). As such, regardless of your budget, you will be well accommodated.
Repainting
Have you ever walked out of the grocery store and returned to your car…only to find that it's been side swiped by a grocery cart and that its paint had been scratched?
Fortunately, this is a fixable problem. All that it requires is a trip to your local auto body shop. Auto body shops are well-versed in the repainting of vehicles, whether those vehicles require spot repaints or entirely new paint jobs. Take your vehicle to a reputable auto body shop, and they will have it looking as good as new in no time!
Vehicle Realignment
As a Chicagoland resident, you've probably had an experience or two with potholes. In some cases, you can tell right away when a pothole has messed up your vehicle. It may not feel the way that it used to feel, and it might even feel as if the vehicle is pulling to one side. In this case, its frame has most likely become misaligned.
Fortunately, auto body shops know exactly how to realign damaged frames, and they can get your vehicle back to normal in short order. Give your local auto body shop a call and all of your problems can be solved.
In Need of Northlake Auto Body Repair Services?
Has your vehicle incurred auto body damage? In need of Northlake auto body repair services? If so, we here at Lombard Body & Fender are the people to see.
We've provided the above-reviewed services to countless vehicle owners throughout Northlake and its surrounding areas. Regardless of the make and model of your vehicle, our team can accommodate you.
Contact us today to discuss your auto body needs!