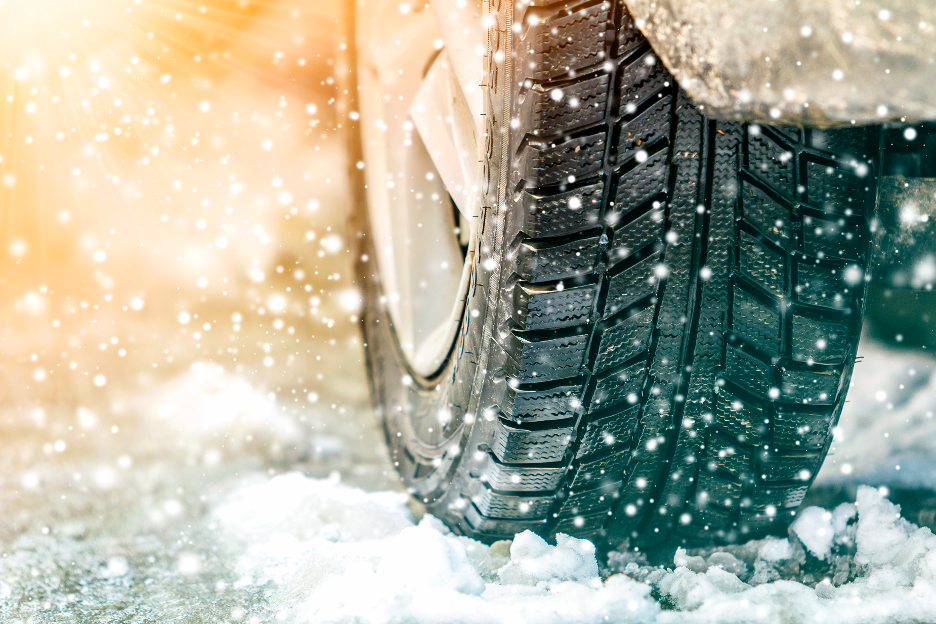 Winter Driving Tips for Avoiding Auto Body Damage: Insights from an Auto Body Repair Specialist in Berwyn, Illinois
The winter season makes for some risky driving. Between the ice, the snow, and the impaired vision, there is a much greater likelihood of being involved in a collision this time of year.
With that said, there are things you can do to keep the risk of collision to a minimum. This auto body repair specialist in Berwyn, Illinois is going to provide some tips below.
Keep Your Distance
Our first piece of advice is to keep your distance when in traffic. This is always good advice, regardless of the season. However, when ice comes into the picture, it becomes even more important.
Any knowledgeable auto body repair specialist in Berwyn, Illinois will suggest doubling your usual following distance during the winter season, particularly in bad weather. You'll want to take some extra time to brake safely.
Things might go a little slower in the winter. The important thing is that you get to where you're going in one piece.
Plan Ahead
Our next tip is to plan for the elements. Watch the weather report to determine whether snow is coming, and then try to drive during times when snow isn't falling or hasn't just fallen.
This might require leaving a little early for some events. Nonetheless, it can make a huge difference. After all, driving in heavy traffic while snow and ice cover the roads is just about the most dangerous scenario you could imagine. It's worth it to leave a little early as a means of preventing a potential accident.
Park Off the Road
It's not just the way that you drive your vehicle that matters — it's the way that you park your vehicle as well. Simply put, parking on the road leaves your vehicle ultra-vulnerable to damage. All that it takes is for one car to slide slightly at the wrong time, and your side mirror will be ripped off.
Whenever possible, it's best to park in a driveway or in a garage. This one move could help you avoid a trip to your local auto body repair specialist in Berwyn, Illinois.
Use Your Turn Signals
You should always use your turn signals, regardless of the weather conditions. However, when winter rolls around, using your turn signals is even more important. After all, the person driving behind you needs to know that you're turning so that they don't brake too late and slide into you.
It's wise to start turning your signal on a few dozen feet earlier than you normally would. This will give the driver behind you ample time to know that you're slowing down.
Make Sure That Your Vehicle Is Filled with Windshield Wiper Fluid
Our last tip is to ensure that your vehicle is filled with windshield wiper fluid. There's no doubt that your windshield is going to get dirty during the winter season. Between the salt and the mud that's on the road, you're going to be looking at smudges on a regular basis.
It's vital that you have windshield wiper fluid available so that you can maintain a good line of visibility. If you need help refilling your windshield wiper fluid — or if you're having issues with your windshield wipers — do not hesitate to contact an auto body repair specialist in Berwyn, Illinois.
Looking for the Top-Rated Auto Body Repair Specialist in Berwyn, Illinois?
Have you been involved in a winter-related accident? Want to have your vehicle repaired by the top-rated auto body repair specialists in Berwyn, Illinois? If so, look no further than the team at Lombard Body & Fender.
We provide a full suite of auto body services — from paintless dent repair to painting services to vehicle realignment to parts replacements and more. Regardless of your needs, our highly skilled auto technicians have you covered.
Contact us today at (630) 627-8688 to learn how we can assist you.