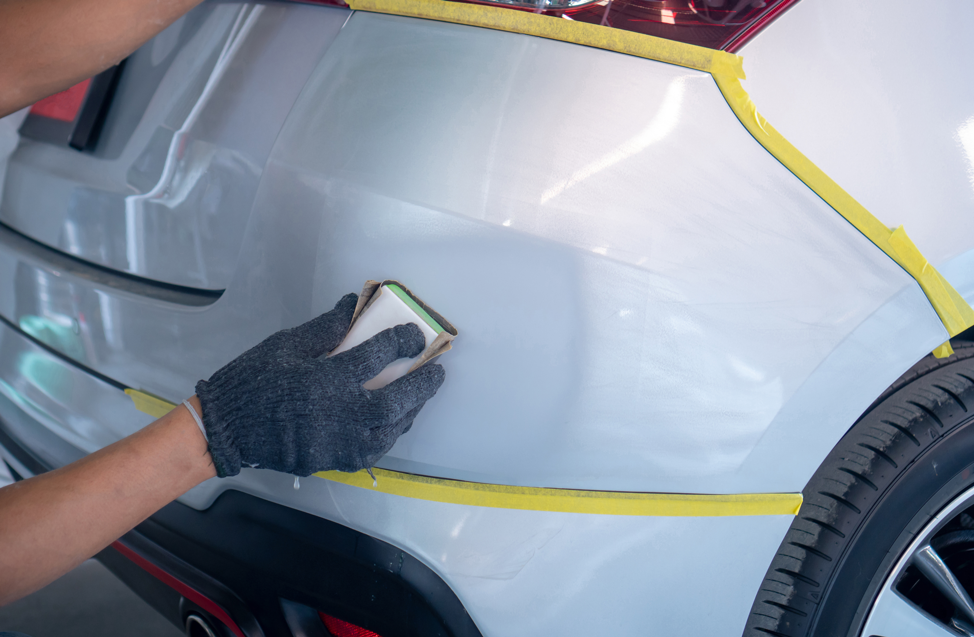 A List of Services Offered by Your Local Bensenville Auto Body Repair Shop
Regardless of how many precautions you take, your vehicle is bound to take on cosmetic damage from time to time. This is the simple reality of driving amongst other vehicles.
Fortunately, however, most cosmetic damage can be fixed both quickly and affordably. Auto body repair shops offer a range of services, helping vehicle owners return their vehicles to their former glory.
Wondering what services you can receive from your local Bensenville auto body repair shop? Read below to find out!
Paintless Dent Removal in Bensenville
The truth of the matter is that, at some point, just about every vehicle will incur a dent. There's very little you can do to prevent this from happening. Now, this isn't to say that the dent will be huge. However, whether they come from flying stones or from a collision with another vehicle, dents will arise.
Fortunately, there's a quick and cost-effective way to fix most vehicle dents: paintless dent removal. Paintless dent removal is a process wherein dents are suctioned out and flattened so that the affected vehicle can assume its previous state.
The vast majority of auto body repair shops offer paintless dent removal. If you want to fix your vehicle quickly so that you can get back on the road, it's the best option.
Automobile and Car Painting in Bensenville
Because they're almost perpetually exposed to uncontrollable elements, vehicles are highly prone scratching. While vehicle paint is strong and durable, an errant key or other such implement could very easily cause it to suffer surface damage.
The good thing is that scratched auto paint doesn't have to remain scratched. Auto body repair shops are well-versed in the painting of vehicles, and they will be able to fix any cosmetic damage that might exist.
Whether you're simply looking to spot paint a tiny portion of your vehicle's body or are hoping to repaint it in its entirety, you will be accommodated.
Body Frame Repair
The alignment of your vehicle's frame is key to its operation. If your vehicle becomes misaligned, and if you continue to drive it, you could place undue wear and tear on its wheels and axles.
Unfortunately, a vehicle can become misaligned fairly easily. You don't necessarily have to get into an accident in order to harm your vehicle's frame. In fact, a pothole alone could cause sufficient enough damage to require a repair.
If your car seems off-kilter, or if you're having trouble controlling your steering wheel, it's recommended that you bring your vehicle into an auto body repair shop. The auto body technicians will have the tools and knowledge necessary to repair your vehicle's frame, reestablishing proper alignment.
Parts Replacement
Whether you have a side mirror knocked off, have incurred severe bumper damage, or otherwise, a Bensenville auto body shop can replace your damaged parts for you. Most auto body shops offer both OEM and aftermarket parts, allowing you to select the option that best fits your needs.
One thing to note here is that it's not safe to drive without certain vehicle components. For instance, driving without a side mirror will significantly limit your vision, making you more prone to accidents. This is why, if your vehicle suffers an accident, you should have damaged parts replaced as soon as possible.
Utilize the Services of Your Local Bensenville, IL Auto Body Repair Shop
Is your vehicle in need of an auto body repair? Looking for an auto body repair shop in Bensenville, Illinois? If so, the auto mechanics with Lombard Body & Fender are the people to see.
Our team is well-versed in all of the services reviewed above. Whether your vehicle is out of alignment, whether your paint is scratched, or whether your car's bumper is dented, our team can help you.
Contact us now to get the process started!