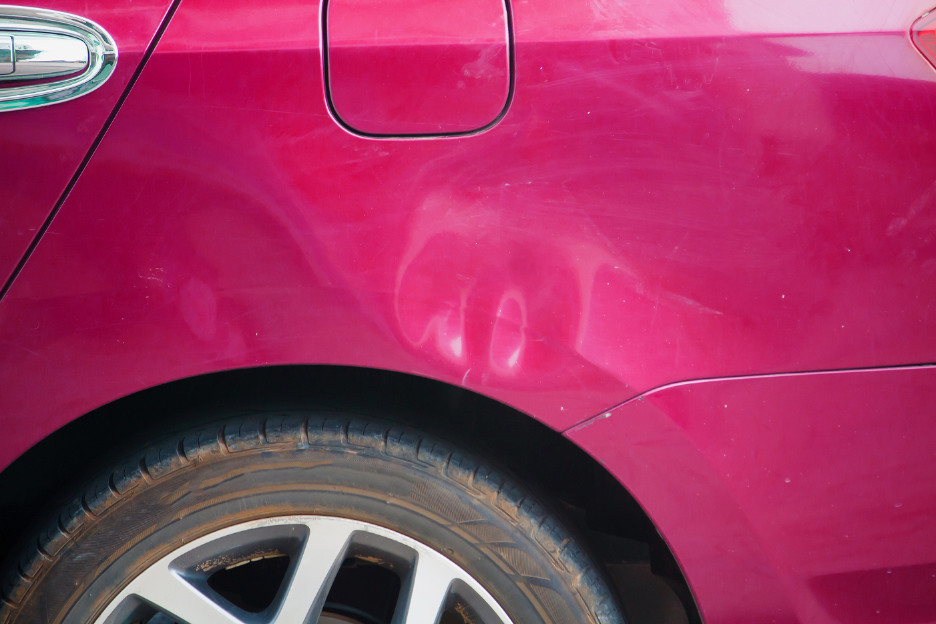 How Paintless Dent Repair Can Be Used to Fix Auto Body Dents. Insights from a Paintless Dent Repair Shop in Downers Grove, Illinois
You have a dent that needs to be fixed and you're wondering if there are any low-cost options.
There are, the most popular of which is paintless dent repair. Interested in learning more about paintless dent repair in Downers Grove, Illinois? Then read on because we're going to discuss it in detail below.
What Is Paintless Dent Repair?
First, let's discuss what paintless dent repair is. The simplest explanation is that it's dent repair without the use of paint. As such, while it can remove dents, it doesn't fix paint damage.
For this reason, it's most appropriate for small and medium-sized dents. These typically exist without paint damage present, and can be fixed in their entirety with paintless dent repair techniques.
The process of facilitating paintless dent repair entails accessing the inside of the vehicle's body and pushing the dent out. This is done with a variety of tools and generally takes less than an hour.
It's important to note that, while this technique works for most dents, it doesn't work for all. The location of the dent, for instance, can dictate whether paintless dent repair is a viable course of action.
To determine whether paintless dent repair will work for your dent, have the dent assessed by a reputable auto body repair shop in Downers Grove, Illinois. If it can't be fixed with paintless dent repair, other measures will be recommended.
The Benefits of Paintless Dent Repair
There are several benefits that come with paintless dent repair. They include the following:
It's Affordable
Perhaps the biggest benefit of paintless dent repair is that it's relatively affordable. Because it can be done so quickly and because it doesn't include the repair of paint, it costs much less than alternative dent removal methods. As such, if you're operating on a small budget, this can be a great solution.
It's Quick
Not only is paintless dent repair affordable, but it's quick as well. In most cases, it takes roughly an hour. Alternative dent repair methods can take a full day and sometimes even more.
It's Effective
Now, because it's so affordable, you might think that paintless dent repair lacks efficacy. However, in most cases, it's just as effective as alternative methods. The only exceptions are those in which paint repair is needed, in which cases, you'll have to choose an alternate method.
Limitations of Paintless Dent Repair
As was noted above, paintless dent repair is appropriate for most dents. However, if the dent is too large, or if it's located in an awkward area, paintless dent repair techniques might not be viable.
Again, there's no paint repair involved with paintless dent repair. As such, it's not appropriate for dents in which paint damage is present. You could use paintless dent repair to fix the dent. However, any existing paint damage would remain.
There are other dent repair methods available. However, they're much more expensive than paintless dent repair. As such, they should only be used when entirely necessary. If you're unsure whether your vehicle can be repaired with the paintless dent repair method, your local paintless dent repair shop in Downers Grove, Illinois can make that determination.
Looking for a Paintless Dent Repair Shop in Downers Grove, Illinois?
Is a paintless dent repair right for your vehicle? Are you looking for a paintless dent repair shop in Downers Grove, Illinois? If so, Lombard Body & Fender is here to help.
Our crew has removed dents from countless vehicles throughout the Downers Grove area. Contact us today at (630) 627-8688 to schedule an appointment.