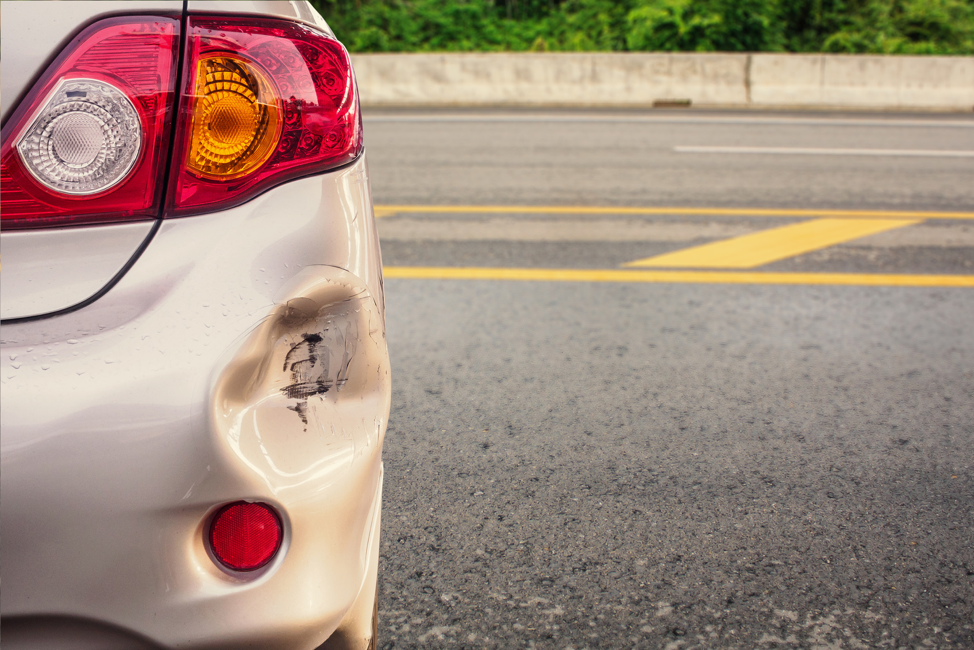 Common Auto Body Repairs in Wheaton
We've been in business for 47 years, and over that time, we have repaired thousands and thousands of damaged vehicles. This includes repairing bumpers, windshields, hoods, and even scratched paint. In essence, if there's anybody who knows about auto body repair, it's us.
While we repair auto body problems of all kinds, there are some specific types of problems that we see more often than others. They are as follows:
Dented Bumpers
We see dented bumpers almost on a daily basis. This is due to the fact that they are so easy to obtain. Not only can they be obtained in slow, choppy traffic, they can be obtained in one-person crashes as well. At this time of year (fall), it is not uncommon for vehicles to slip and slide on wet leaves or morning frost.
The price associated with a bumper repair depends on two primary factors: the severity of the damage and the model of the car that is being repaired. Many newer vehicles contain sensors in their bumpers that, when damaged, can be very costly to replace.
In general, you can expect to pay between $300 and $500 to replace an entire bumper.
Scratched Paint
Car paint can become scratched fairly easily. Flying stones, full-on collisions, scrapes from other vehicles parked too closely and otherwise can all cause your paint job to take on scratches. While small scratches can usually be ignored, large scratches are usually something individuals want to remedy.
Though scratched paint is fairly easy to remedy, it can be costly. Depending on the severity of the scratch, as well as the model of your car, you could pay anywhere from $200 to $3,000 for a new paint job.
Cracked Windshields
While cracked windshields aren't nearly as common as scratched paint or dented bumpers, they're still fairly common. Typically, windshields become cracked after they've encountered physical trauma.
In most cases, a cracked windshield will need to be repaired. Failure to repair a cracked windshield can contribute to a serious accident somewhere down the line.
Repair costs for a minor crack are usually around $100. However, if you need to have your entire windshield replaced, you might have to pay anywhere from $500 to a few thousand dollars.
Door Damage
You'd be surprised at how many people slam their car doors into other objects in parking lots. We see more than our fair share of dented car doors throughout the week.
Fortunately, in most cases, door repairs are fairly affordable. If no substantial amount of paint is damaged during the collision, a dented door can usually be repaired relatively inexpensively.
Suspension Damage
It doesn't take a lot in order for a car's suspension to become damaged. Usually, a few mishit potholes will compromise the integrity of your car's suspension, drastically affecting its performance.
Repair costs for suspensions vary wildly. If your entire suspension needs to be replaced, you'll likely have to pay a few thousand dollars. If only a small component within your suspension needs to be replaced, you might only have to pay a few hundred dollars.
Do You Require Auto Body Repair in Wheaton, Illinois?
Maybe your car has suffered a dented bumper? Perhaps its suspension is damaged? In any case, you require the services of an auto body repair shop in Wheaton, Illinois. If so, Lombard Body & Fender can help.
In business for 47 years, we have worked on just about every type of vehicle in the Wheaton area. Regardless of the make and model of your vehicle, we can help you.
Contact us today to start the process!