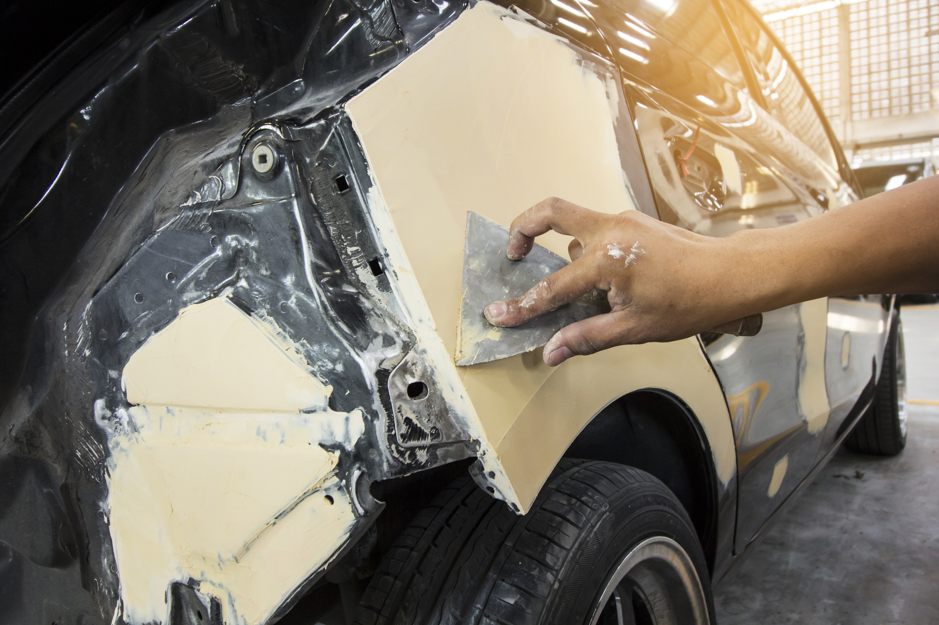 Five Common Auto Body Repairs in Bensenville, Illinois
A car accident is the most unexpected thing that can happen to your day and can really throw you off your schedule. To add to that, cars today are built with new technology and modern parts so that they are safer, lighter, and get better gas mileage. All of this can make auto body repair very expensive in Bensenville, Illinois.
An accident could result in a dented bumper, paint scratches or worse. In most cases, you have the option to either file an insurance claim or get it fixed yourself. While insurance (based on your coverage) should cover parts and labor repair costs, filing a claim can raise your rates at the time of renewal. So, either way, it's going to create a dent in your pocket.
Below, we will look at the five most common accident-related damages that occurs to auto bodies in Bensenville:
1. Bumper Dents
Imagine this: you're slowly reversing from the parking lot of your hair salon and you mistake a patch of ice for a small puddle of water. Lo and behold, your brakes are rendered useless and you hit the lighting pole. You now have a bumper dent to fix.
If the damage is minimal, you might be able to repair the bumper yourself with some handy tools around the house.
The cost of bumper dent removal could be just a few hundred dollars, but could also scale into the thousands if you have a sports car or luxury vehicle.
2. Paint Scratches
Let's say that your team won, and you come out from the ball game only to find that a fan of the opposing team did not appreciate the team flags and stickers on your car.
If you are just looking to fix some minor key scratches, it shouldn't cost you much. However, a single-stage enamel paint that gives your car a fresh look could range from $300 to $1,000.
3. Cracked Windshield
Let's imagine that you are taking an off-road drive, when a tree branch gives way, leaving you with a huge crack in the windshield. A small crack can be repaired economically, but an entire windshield replacement could cost as much as $500 or more. However, in case you have comprehensive coverage, it is best to make a claim since it is highly unlikely that it will affect your premium at the time of renewal.
4. Rear End Damage
You break suddenly in order to save a running squirrel. Unfortunately, this small act of humanity could prove to be very expensive!
If a tail-gating motorist hits you from the back, the squirrel may go unscratched, but will leave your car with rear end damage.
It is nearly impossible to estimate the exact cost of repair for such damage. However, if you have been hit to the extent that the frame of your car is bent and you need to replace the bumper, your expenses might add up to as much as $10,000.
5. Suspension Damage
If you're driving at a high speed and your car suddenly lands in a pothole, you could damage your suspension. The cost of repair will vary based on the severity of the damage. There are numerous parts that make up the entire suspension. A full replacement of the system could run well over $5,000.
Need Auto Body Repair in Bensenville, Illinois?
Has your car suffered from any of the body damages discussed above? Are you looking for an auto body repair service in Bensenville, Illinois? If so, Lombard Body and Fender is here to help you.
We have been in business for 47 years and have worked on every make and model of vehicle in the Bensenville area.
Contact us today so that we can give your vehicle a new look!