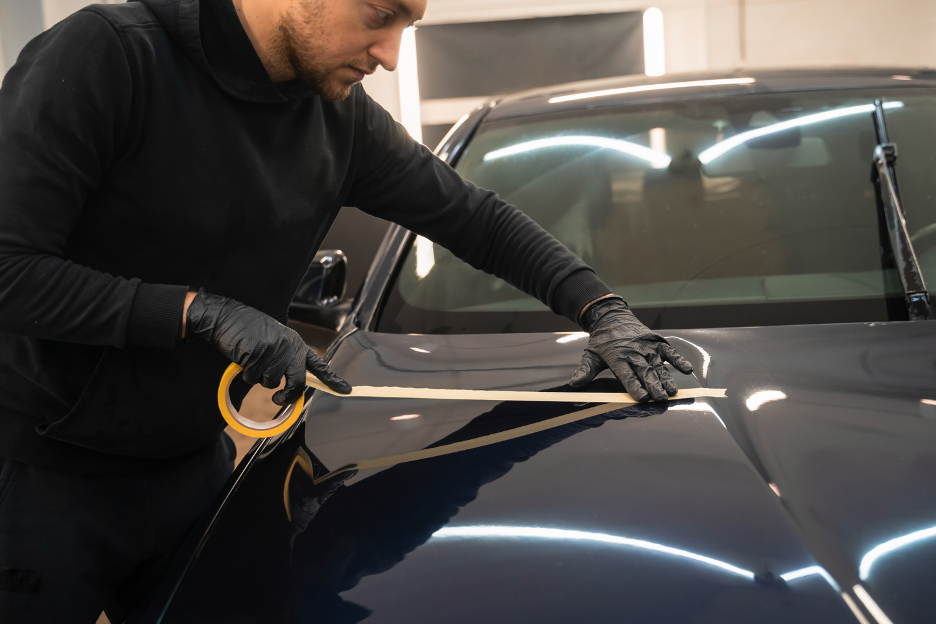 Looking for Auto Body Services in Westchester, Illinois? Here Is What's Available
Unfortunately, automobiles sometimes get damaged — especially during the winter months. Whether this damage comes in the form of dents, dings, paint damage, or otherwise, the good news is that it can all be repaired at your local auto body repair shop.
Are you interested in learning about the different auto body services that are available? This auto body repair shop in Westchester, Illinois is going to review some of the most popular services below.
Dent Repair
The first service we're going to talk about is dent repair. It's not exactly uncommon for a vehicle to take on a dent at some point. Some of these dents are small, and some of these dents are big. But regardless of their size, they can be removed.
There are a few different ways to remove dents in a vehicle. However, the most popular method these days is paintless dent removal. This is a process wherein the dent is pushed out from the inside of the vehicle's body. It's quick, affordable, and effective.
If you need paintless dent repair for your vehicle, give a call to your local auto body repair shop in Westchester, Illinois. They'll have those dents removed in no time.
Frame Realignment
In some cases, after hitting a pothole or being involved in a collision, a vehicle's frame will become misaligned. This will affect both the safety and functionality of the vehicle, making it difficult for the owner to drive.
This is where frame realignment comes in. This is the process of readjusting the frame so that it's symmetrical and good to go for the road.
Need frame realignment currently? Give a call to your local auto body repair shop. They'll have all of the knowledge and resources needed to get your vehicle back to normal.
Parts Replacement
Maybe someone knocked your side mirror off because your car was parked on the road? Perhaps your bumper was severely damaged in a fender bender? In any case, if parts of your vehicle's body were damaged, they should be replaced.
Who do you turn to when a replacement is needed? Your local Westchester, Illinois auto body repair shop, of course. They can replace any auto body part. Working with both aftermarket and OEM parts, they accommodate a range of budgets, allowing you to fix your vehicle at a price you can afford.
Painting
Vehicle paint is designed to thrive through some harsh conditions. That said, paint damage is common, including everything from small smudges to large scratches. It might, at some point, become necessary to repaint your vehicle.
If you need painting services for the body of your car, give a call to your local auto body shop. They can perform not only spot repainting jobs but full-body paint jobs as well. Regardless of your color and design preferences, you can be accommodated.
Towing
Are you dealing with an immobile vehicle? Need to have it towed in for repairs? If so, your local auto body shop should be able to accommodate you.
Most auto body shops in Westchester, Illinois provide towing services, allowing you to have your vehicle picked up even during downtimes. This can be particularly beneficial after serious accidents. A tow truck can come and pick up both you and your car, getting you both to a safe place as efficiently as possible.
Looking for the Best Auto Body Repair Shop in Westchester, Illinois?
Are you dealing with an auto body issue? Looking for the best auto body repair shop in Westchester, Illinois? If so, look no further than Lombard Body & Fender.
We provide all the services discussed above, and we've performed them on all types of vehicles throughout the Westchester area. Regardless of your auto body repair needs, we are the people to call. Contact us today at (630) 627-8688 to learn how we can help.