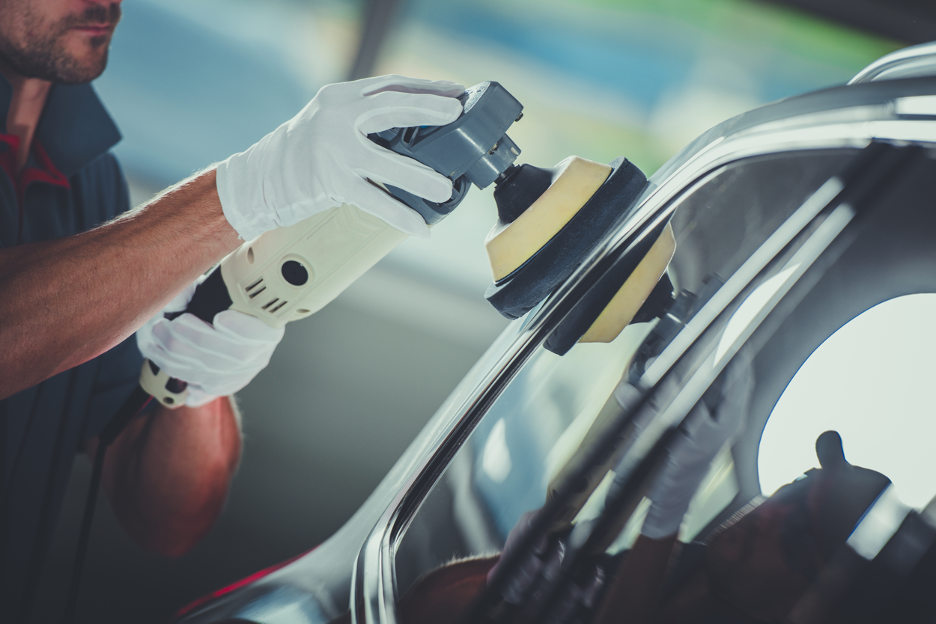 What Auto Body Services are Available? An Addison Auto Body Shop Explains
Regardless of what you do, your automobile is almost sure to take on cosmetic damage at some point. This is just what happens when you drive an automobile amongst other automobiles.
It's important to note, however, that most cosmetic problems can be corrected in a both quick and affordable manner. Curious as to the types of problems that can be corrected? This Addison auto body shop has you covered. Here are the different auto body services available to you.
Paintless Dent Removal
The simple truth is, at some point, your vehicle will become dented. Unfortunately, there isn't a lot you can do to stop this from happening. Now, we're not saying that this will be a major dent (it could be just a ding, in fact). However, whether they're due to errant stones, hail, or a fender bender, dents will eventually present themselves.
Fortunately, there's an affordable and easy fix for most automobile dents. The answer is paintless dent removal. This is a process in which dents are pulled out and flattened so that the automobile is returned to its original state. One thing to note here, however, that it does nothing to fix paint damage.
The large majority of auto body repair shops offer this service. In most cases, it is the most viable solution for repairing car dents.
Painting
Automobiles are almost constantly exposed to elements outside their control. As such, they're highly prone to paint damage. Despite the fact that auto paint is strong and durable, even something as small as a key or a stone could cause it to become scratched.
Fortunately, damaged auto paint doesn't have to stay damaged. Why? Because auto body repair shops are highly experienced in the painting of vehicles, and they can quickly fix any paint damage that might exist.
It doesn't matter whether you're looking to repaint your entire vehicle, or you're just in need of a small touch-up, you will be accommodated.
Frame Realignment
In order for a vehicle to operate properly, its underlying frame must be properly aligned. Should your frame become misaligned, and should you continue to use your vehicle, you could end up putting substantial amounts of wear and tear on it, reducing not only its efficiency but its lifespan.
You don't have to be in a major accident in order for your automobile's frame to become misaligned. In truth, just a small pothole could cause enough damage to require a repair.
Fortunately, auto body technicians have the tools and resources needed to repair a vehicle's frame, allowing them to properly align the vehicle in just a short amount of time.
Replacement of Parts
Has your vehicle recently had its side mirror knocked off? Maybe it incurred bumper damage? If so, you would be wise to take it into an auto body shop. Auto body shops will replace items such as mirrors, bumpers, light covers, etc. Generally speaking, they work with both OEM and aftermarket parts, giving you a choice between the two.
It's important to note here that the damage of external parts doesn't always indicate a simple cosmetic issue. In some cases, their damage causes functional and safety issues as well. Therefore, if you're dealing with a damaged part, it's recommended that you have it replaced as soon as possible.
Looking for an Addison Auto Body Repair Shop?
Is your automobile in need of auto body repair? Looking for an Addison auto body repair shop? If so, the specialists with Lombard Body & Fender have you covered.
Our team is highly experienced in all of the services discussed above. Whether you need a new paint job, are looking to have a dent removed, or otherwise, we can accommodate you.
Contact us today to schedule an appointment!