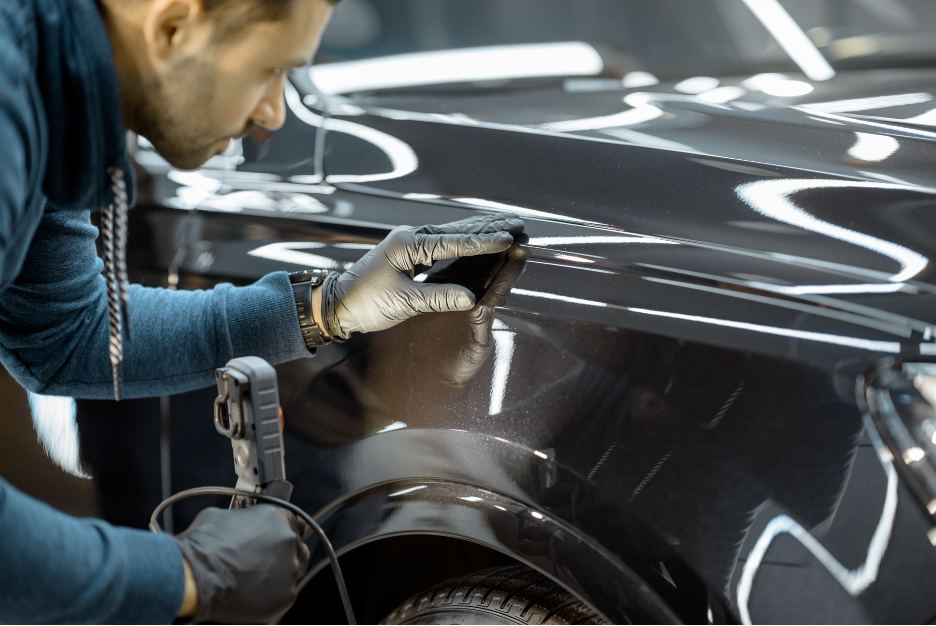 Auto Body Repair in Oak Brook, Illinois: Tips for Avoiding Auto Body Damage
Due to the nature of what they do (and what they're exposed to), automotive vehicles are highly susceptible to auto body damage. Odds are, your vehicle will incur some sort of auto body damage at some point in time.
While it's not possible to avoid all auto body damage, there are things you can do to lessen the risk. The key is in taking preventative measures. Wondering what kinds of measures to take, specifically? Then read below. We're going to tell you how to best avoid the need for auto body repair in Oak Brook, Illinois.
Drive with Plenty of Clearance
One of the most common causes of auto accidents is aggressive and impatient driving. Getting too close to the other vehicles on the road greatly increases your chances of getting into a collision, thereby increasing your chances of incurring auto body damage.
As such, when driving, it's recommended that you keep a safe amount of clearance between you and surrounding vehicles. At a minimum, you should have three car lengths between you and the next vehicle. As the speed increases, and as the weather conditions get worse, this distance should increase.
Avoid Driving in Inclement Weather Whenever Possible
As we all know, inclement weather causes unfavorable driving conditions. Snow, rain, freezing rain, etc. can make roadways exceedingly dangerous, causing vehicles to slip and slide out of control.
What's the solution to combating inclement weather on the road? At the very least, it involves driving cautiously. However, ideally, you should avoid driving in these conditions whenever possible. After all, the less you drive in inclement weather, the less risk you'll have of getting into an accident as a result of it.
Therefore, if you can, you may want to schedule your days around the weather forecasts, driving only when its safest.
Park Away from Others
Odds are, when you go to a store or a restaurant, you try to park as close to the establishment as you possibly can. This just makes sense. After all, who wants to walk unnecessarily far to get where they're going?
However, by doing this, you're actually making your vehicle more vulnerable to accidents. The closer the contact your vehicle keeps with other vehicles, the greater chance it has of being damaged.
For instance, at the grocery store, the person parked next to your vehicle might swing his or her door open, slamming it into the side of yours. However, if you park at the end of the lot, away from all other vehicles, you can eliminate the risk of this happening. If you want to be as safe as possible, it's best to park far away from others.
Have Your Vehicle Inspected Regularly
Our last piece of advice is to have your vehicle inspected regularly. Failure to have your vehicle inspected by a professional could allow existing problems to become worse. In certain situations, these problems could lead to auto accidents.
Generally speaking, it's wise to have a vehicle inspected annually, in addition to the inspections that occur during oil changes. Not only do you want to make sure that your brakes are in good shape, but that your car is properly aligned and that your steering wheel is also properly calibrated.
In Need of Auto Body Repair in Oak Brook?
Is your vehicle in need of an auto body repair in Oak Brook, Illinois? If so, we here at Lombard Body & Fender can help.
We are well-versed in all things related to auto bodies. Whether you need a dent removed, paint repaired, a frame realigned, or otherwise, our team is here to help.
Contact us today to schedule an appointment!