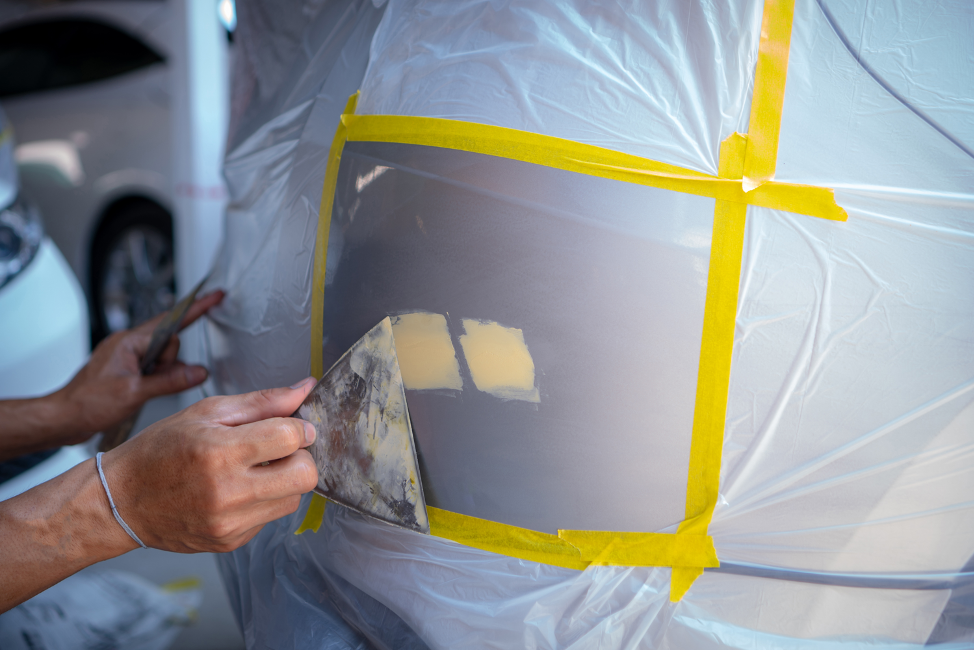 What Can an Oak Park Auto Body Shop Do for You?
Many people have a basic understanding of auto body work as a whole, but, in truth, they're not really aware of the specifics. As such, you might be wondering: what exactly can an Oak Park auto body shop do for you?
In truth, they can do quite a bit. We'll get into the specifics below, showing you exactly how you can benefit from an auto body shop.
Remove Dents from Your Vehicle
Because they're constantly exposed to uncontrollable elements, automobiles are almost certain to incur dents and dings from time to time. Fortunately, in the event that your vehicle suffers a dent, you can have it repaired in short order. All you need to do is head to your local auto body shop.
Auto body shops offer two types of dent repair: traditional dent repair and paintless dent repair. Whereas the former involves the repair of damaged paint in addition to the dent, the latter does not. Note, though, that the latter is more affordable and easier to carry out. As such, if there is no noticeable amount of paint damage present with your dent, it might be the best option for you.
Repaint Your Vehicle
Maybe you're trying to restore an antiquated vehicle? Perhaps your everyday vehicle has suffered severe paint damage? In either case, an auto body shop can help you by repainting it.
This is true whether you need a small touchup or a full paint job. Auto body shops have all of the tools and knowledge necessary to facilitate these tasks. When your local auto body shop is done with your vehicle, it will look like an entirely new automobile.
Realign Your Vehicle
Over time, as they're subject to wear and tear, automobiles tend to become misaligned. This is due to everything from potholes, to collisions, to improper driving practices, and more. Unfortunately, it can have a negative effect on the performance of a vehicle, impairing both its performance and its safety.
For this reason, it's sometimes necessary to have a vehicle realigned. By realigning the underlying frame within your vehicle, you can significantly improve its functionality, prolonging its lifespan and ensuring that it operates in the way it's designed to.
Need someone to perform this realignment for you? Your local Oak Park auto body shop will have you covered. Is your vehicle currently unsafe to drive on the road? Auto body shops offer towing services as well, keeping you as safe as possible from the beginning of the repair until the end.
Replace Broken Parts
Maybe your side mirror was knocked off by a careless driver? Perhaps your bumper was caved in during a fender bender? Whatever the case may be, if you need to have an external component of your vehicle replaced, your local auto body shop can replace it for you.
Auto body shops work with both OEM and aftermarket parts, accommodating budgets of all sizes. Regardless of the type of parts you need for your vehicle, your auto body shop can accommodate you.
Utilize the Services of an Oak Park Auto Body Shop
Are you in need of one of the services reviewed above? Looking to utilize the services of an Oak Park auto body shop? If so, Lombard Body & Fender is the company to call.
We provide all of the services discussed in this article, having supplied them to countless vehicle owners throughout Oak Park and its surrounding areas. Regardless of your auto body needs, our team of skilled mechanics can accommodate you.
Contact us today to schedule an appointment!