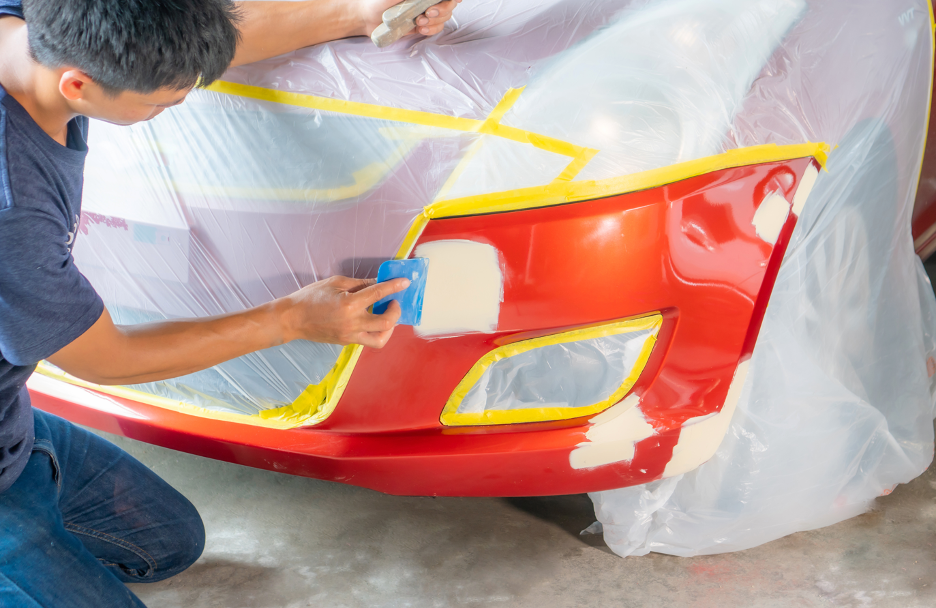 Auto Body Repair Terms 101: 8 Words to Know from a La Grange Auto Body Repair Shop
As with all industries, the auto body industry has its own unique terminology. If you're not acquainted with this terminology, it's possible that you could become confused when discussing matters of auto body repair.
For this reason, we're going to provide you with some of the most commonly used auto body terms, defining each in detail as we go. Let's get started!
1. Betterment
"Betterment" is used by auto insurance companies to indicate costs that are to be paid by the owner of a vehicle. These costs are levied against the vehicle owner in the event that a repair improves the quality of his or her vehicle (as opposed to just maintaining it).
2. OEM Parts
OEM (Original Equipment Manufacturer) parts are auto parts made by the manufacturer of the vehicle in question (or by that manufacturer's official subcontractor). In most cases, OEM parts are the ideal parts to use during vehicle repairs. Why? Because their manufacturers understand their compatibility with their corresponding vehicles and have constructed them for optimal performance.
3. Aftermarket Parts
Aftermarket parts are parts made by outside manufacturers. These are manufacturers other than the vehicle's official manufacturer. These parts tend to fluctuate in terms of price and quality. That said, they often work terrifically for the sake of small-budget repairs.
4. LKQ
Like, Kind, and Quality, or "LKQ", is used to describe auto parts that have been removed from another vehicle. Assessed thoroughly for quality, they are sometimes used in auto body shops so that they can facilitate affordable repairs. One thing to note is that you'll never be required to utilize LKQ parts. That said, they're sometimes the best option for a repair.
5. Appraisal
An appraisal is essentially an assessment of the value of a vehicle. Generally facilitated by insurance companies, appraisals are typically carried out after accidents, as they inform the insurance companies as to whether repairs are covered or not.
Note, auto body shops often make appraisals as well, deciding on the respective values of vehicles after they've been through accidents, and assessing the costs of associated repairs.
6. Exclusion
"Exclusion" describes the repairs that aren't covered by one's insurance. Every insurance holder has different exclusions that he or she should be mindful of. You'll want to be aware of your exclusions to avoid costly repairs in the future.
7. DRP
DRPs (Direct Repair Programs) are agreements that auto insurance companies make with auto body repair shops. These agreements facilitate the insurance/repair processes, allowing for maximum speeds and optimal quality.
Many insurance companies will encourage their customers go to a shop with whom they have a DRP. However, keep in mind, you are not legally required to.
8. Blue Book
"Blue book" comes from the use of the Kelley Blue Book, a book that values specific automobiles based on their age, condition, and any repairs that they might have benefited from.
For example, an auto body technician might say that the Blue Book value of a given Nissan Altima is $9,500. What that means is that, in its current state, it should sell for approximately $9,500.
Looking for Auto Body Repair in La Grange?
Are you currently in need of auto body repair? If so, and if you're looking for auto body repair in La Grange, the specialists with Lombard Body & Fender have you covered.
We've been fixing up vehicles for almost five decades, and over the years, we've served countless customers throughout the La Grange area. Whether you need a new paint job, a vehicle realignment, a dent repair, or otherwise, our team can accommodate you.
Contact us today for a free quote!