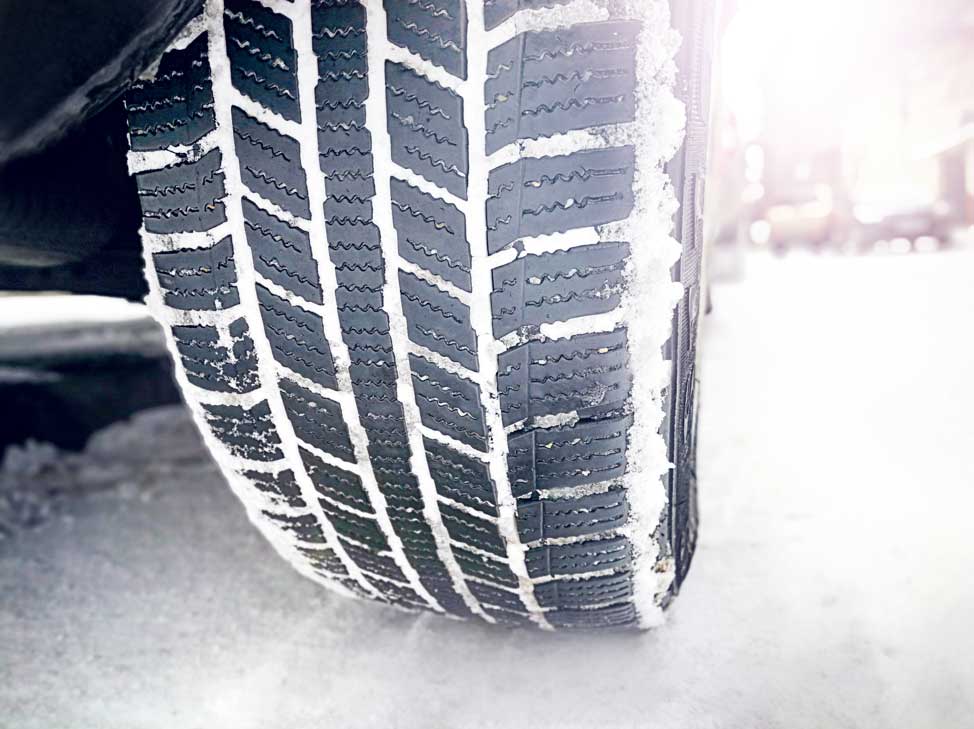 Five Tips for Avoiding a Winter Weather Car Accident: Advice from a Villa Park Auto Body Repair Shop
The further we get into the year, the closer we get to winter weather. While this can be an exciting prospect for some, it's not all good tidings and cheer. Unfortunately, as you're probably well aware, winter weather can wreak havoc on automobiles.
For this reason, in order to keep your car in one piece, it's important that you prepare yourself. Need a little help doing so? Here are five tips for avoiding winter weather car accidents.
1. Replace Washer Fluid
As you might know, winter is windshield wiper season. In the coming months, your windshield is bound to be hit with everything from snow, to slush, to salt, to muddy water, and more. To maintain a good line of sight, you'll want to ensure that your windshield wipers are operating as intended.
A big component of proper windshield wiper operation is ensuring that your windshield wipers are filled with washer fluid. Washer fluid will come in handy in terms of cleaning off dirt and melting ice.
2. De-ice!
We've all been there before: you're running low on time, and you're almost late for work. As a result, while your car windows are covered in ice, you're only going to do the bare minimum to provide yourself with visibility.
This is a mistake. If you really want to avoid auto accidents, it's strongly recommended that you clear all of the ice from your windows before hitting the road. Failure to do so will lead to impaired vision. Impaired vision, in turn, could lead to a nasty accident and costly auto body repairs.
3. Keep Your Distance
It's never safe to tailgate the vehicle in front of you, even when it's 90 degrees outside. When the snow and the ice start falling, this becomes doubly true. After all, it takes longer for a vehicle to stop on a slippery road than it does on a dry one.
Therefore, to reduce the risk of tailgating accidents this winter, it's important to make sure you're keeping your distance. Follow the 2 or 3 second rule, and ensure that you're adjusting for wintery conditions.
4. Keep it Slow
There's no more dangerous time to be on the road than during a winter storm. Freezing rain and snow can turn a road into something of an ice rink, causing vehicles to slip and slide all over the place.
For this reason, when driving under these conditions, you want to keep things slow. This is particularly true when it comes to making turns and hitting the brakes. Turning too sharply or braking too quickly increases your chances of being in a dangerous and/or costly accident.
5. Utilize Your Turn Signals
You should always use your turn signals, regardless of weather. However, when winter weather arrives, the importance of the turn signal increases. Why? Because it alerts other drivers as to what you're going to do, allowing them to combat the effects of winter weather, and avoid causing accidents.
It's wise to make sure that your turn signal is activated a few seconds earlier than it would normally be. When it comes to driving in slippery conditions, every second counts.
Looking for a Villa Park Auto Body Repair Shop?
An auto accident is always a possibility. If you're in need of a Villa Park auto body repair shop this winter, look no further than Lombard Body & Fender.
We are the premier auto body shop in the Lombard area, having served countless vehicle owners over the years. Whether you need to remove a dent, add new paint, or combat an alignment issue, our team can help you.
Contact us now to schedule an appointment!