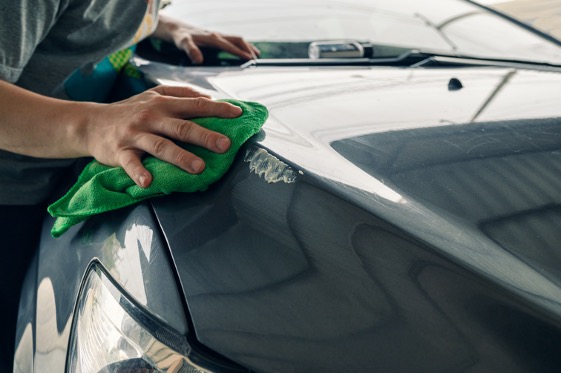 How to Find the Right Auto Body Repair Shop in Oak Brook, Illinois
Has your vehicle taken on a dent or a ding? Has your bumper fallen off? Do you need to have your vehicle repainted? If you answered 'yes' to any of these questions, you might need the services of an auto body shop.
Wondering how to find the right auto body shop in Oak Brook, Illinois? Here are some of the things you should do:
Check Google
A good way to start your search is by checking Google. You can type "auto body repair in Oak Brook, Illinois" into the search box, and you should be met with some options to choose from. Next to each of these options should be a star rating, as well as a link to reviews from past customers.
We recommend focusing on the auto body shops with ratings of at least four-stars. If a shop has maintained a four-star rating over a long period of time, it has almost certainly provided consistent and quality services.
Find a few auto body shops in Oak Brook and write them down on a piece of paper. You can compare them in greater depth using the following criteria:
Assess Experience
In general, it's wise to choose an auto body shop with a decent amount of experience. If a shop lacks experience, it might not have the necessary level of skill to get the job done right. In addition, its operational processes might be lacking. Experience helps a shop hone its skills and sharpen its operational processes, making for a better experience for the customer.
We recommend choosing a shop with a minimum of two years of experience. If they have maintained a decent reputation over this length of time, they're likely performing well.
Ask About Certification
You'll want to make sure that you choose an Oak Brook auto body shop with certified technicians. As such, when comparing your options, you can call around and ask what types of certifications the company's auto body specialists have.
There are two primary types of certifications to look out for. One of these is I-Car collision certification, and the other is ASE collision certification. Both indicate a solid level of knowledge and skill, and they show that the shop employs competent workers.
Inquire About Insurance
When having your vehicle worked on, it's imperative that the company working on it has insurance. Insurance will cover any damages that the vehicle might incur while in the shop, which protects you financially.
If a shop doesn't have insurance, and damage is done to your vehicle while it's in the shop, the shop might try to avoid responsibility. At the very least, it's important to make sure the shop has general liability insurance. This will cover you in the event of damages.
Ask for Estimates
You'll also want to get estimates for the type of work that you need to have done. This way, there will be no surprises when you receive the bill.
Call around to the various auto body shops in Oak Brook on your list and tell them what you need fixed. They'll provide you with estimates over the phone so that you can compare prices from shop to shop. If a shop won't give you an estimate, it's best to look elsewhere.
When assessing estimates, be a little leery of those that are much lower than the others. Exceedingly low prices are often indicative of poor work or a lack of experience.
Looking for a Reputable Auto Body Repair Shop in Oak Brook, Illinois?
If you're looking for a reputable auto body repair shop in Oak Brook, Illinois, look no further than Lombard Body & Fender. Our licensed technicians have repaired countless automobiles throughout the Oak Brook area. Contact us today to request a free written estimate.