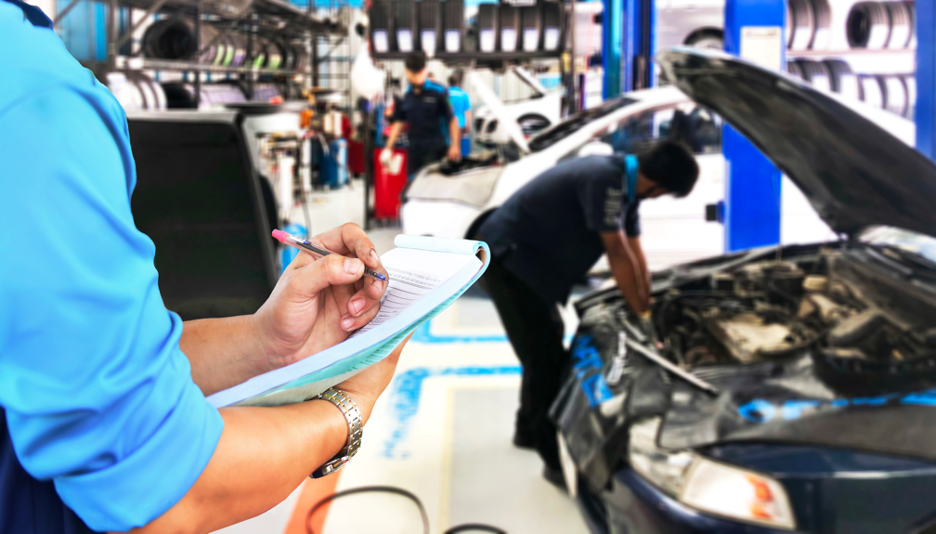 Some Auto Body Terminology You Should Know: Insights from an Auto Body Shop in Maywood, Illinois
When dealing with auto body matters, there is all sorts of terminology that you're bound to come across. If you aren't familiar with all this terminology, the entire process can become much more confusing and frustrating.
To help give you a better understanding, this auto body repair shop in Maywood, Illinois is going to discuss some of the most frequently used auto body terms that are used by mechanics in the industry. Without further ado, here are the terms you should be aware of:
OEM Parts
OEM (Original Equipment Manufacturer) parts are those that are manufactured by either the vehicle's manufacturer, or by a subcontractor that the vehicle's manufacturer hired. These are generally seen as the best types of parts to use during replacements, as they're specifically designed to be used on a particular vehicle. Note, though, that they're typically more expensive than aftermarket parts, and therefore, they aren't always the most suitable option for everyone.
Aftermarket Parts
Aftermarket parts are the alternative to OEM parts. These are parts that are made by an independent manufacturer. They're designed to work with specific types of vehicles, but they aren't technically the parts that are supposed to be used in those vehicles (according to the manufacturer). With that said, they're typically more affordable than OEM parts, which is why many people prefer them. Most auto body shops in Maywood, Illinois will offer both OEM and aftermarket parts.
LKQ
Like, Kind, and Quality, or LKQ, is a phrase that's used to describe used auto body parts that can be put in other vehicles. These parts are inspected for quality, and they are still capable of providing use to other vehicles. They are a more affordable alternative to both aftermarket and OEM parts.
Exclusion
When an auto body repair is not covered by insurance, the word "exclusion" is used to designate it. Insurance companies commonly exclude all sorts of repairs, particularly when they're cosmetic in nature and don't affect the functionality of the vehicle. As such, you should never assume that the repair will be covered by insurance. Before visiting your Maywood auto body repair shop, it's best to check with your insurance company first.
Betterment
Sometimes, an auto body repair does more than just return the vehicle to its previous state — it sometimes makes the vehicle better and more functional than it was before the accident. In these situations, the insurance company might require the owner of the vehicle to pay betterment fees. This is because, in many cases, the insurance company will only cover the damages from the accident that occurred.
Appraisal
An appraisal is essentially a monetary assessment of a vehicle. Appraisals are performed by insurance companies and Maywood auto body shops as a means of determining the value of the vehicle in its current state, as well as the cost of any repairs.
Blue Book
The last term we'll discuss is Blue Book, or Blue Book value. This is the value of the vehicle as assigned by the Kelley Blue Book, which is a guide that values vehicles based on their condition, age, and past maintenance history.
If you're told that the Blue Book value of a vehicle is $6,000, it means that, in its current state, it's worth approximately $6,000. As such, if you were to sell it, this is roughly what you should sell it for.
Looking for the Top-Rated Auto Body Shop in Maywood, Illinois?
Do you need an auto body repair? Are you looking for a reputable auto body shop in Maywood, Illinois specifically? If so, look no further than Lombard Body & Fender.
Our auto body specialists are well-versed in all aspects of auto body repair. Whether you need a dent removed, a fresh paint job, a replaced fender, or otherwise, our team can accommodate you. Contact us today to get started.