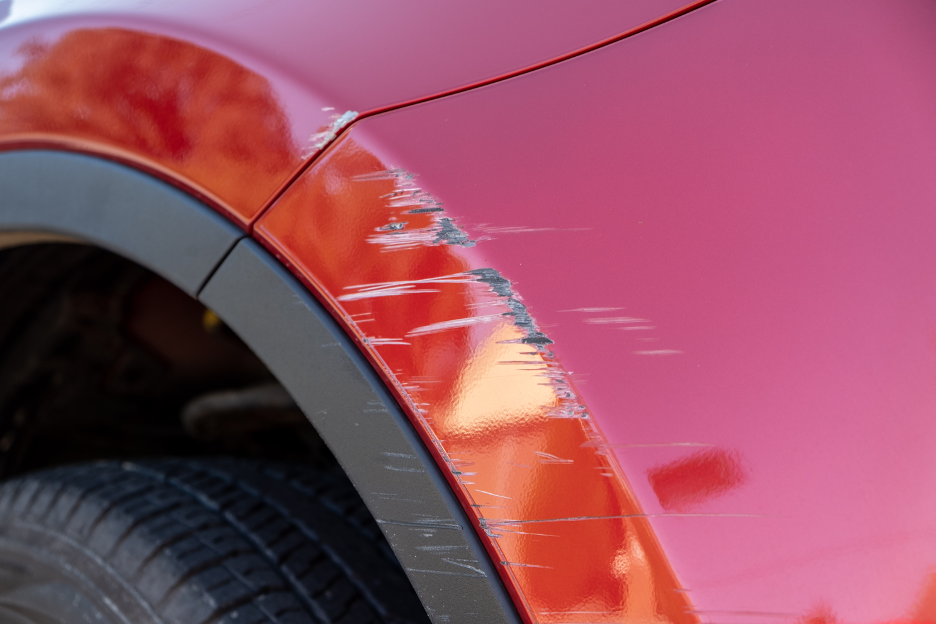 Auto Paint Damage; Insights into What Might Have Caused It from a Wheaton, Illinois Auto Body Repair Shop
At some point in time, your vehicle is bound to experience some level of paint damage. After all, cars are outdoors most of the time, and the outdoors is home to a variety of potentially detrimental elements.
Curious as to what these elements might be? Then read below. Here are some of the most common causes of auto paint damage in Wheaton, Illinois.
Physical Trauma
The most common cause of auto paint damage is general physical trauma. If you were in an accident recently, there's a chance that some of your auto paint was damaged at the very least.
Whereas being sideswiped can damage substantial amounts of your paint, getting into a fender bender can lead to small chips of damaged paint. In any case, regardless of the extent of the damage, it can be repaired by a reputable auto body shop.
Precipitation
Here in the Wheaton area, precipitation is fairly common. Not only do we get substantial amounts of snow in the wintertime, but we also get a fair amount of rain throughout the year as well. In some cases, we're even subject to hailstorms.
Large chunks of falling ice can destroy the body of your vehicle, resulting not only in paint damage, but dents and dings as well. Snow and rain, on the other hand, can lead to minor paint damage over time, resulting in a worn and faded aesthetic.
Regardless of the type of precipitation your vehicle paint was subject to, your local auto body shop can work to make it right.
Oil
Have you recently put oil in your car? Did you, by chance, get any on the vehicle's body? If so, it's recommended that you clean it off as soon as possible.
Allowing oil to sit on the body of your vehicle can lead to paint damage. The longer the oil is allowed to sit, the more damage it will do. Therefore, you'll want to take a wet rag with some soap and clean your vehicle as soon as possible.
Ashes
Another thing you'll want to look out for is ashes. After making contact with the exterior of a vehicle, ashes from fires can cause serious paint damage.
As such, if you're going to a bonfire, it's recommended that you park your vehicle as far from the area as possible. Then, once the event is over, you should check your vehicle for any ash spots. If there are any, simply wipe them off, and you should be good to go.
Stones
You've likely seen them before: stones being kicked up by tires. In fact, you might have even had one hit your vehicle.
As you might suspect, these stones can do some serious damage. Not only can they cause nasty dents and dings, but they can also lead to paint damage.
While it's nearly impossible to avoid these stones entirely, you can minimize your vehicle's exposure to them. Park your car in a garage, and your risk of stone-related paint damage will reduce substantially.
Coffee
Have you ever spilled your coffee on your vehicle while you were rushing to work in the morning? When this happens, it's important that you clean it off as soon as possible. Like oil, coffee can lead to auto paint damage. The longer it remains, the more damage it will do.
Need Auto Paint or Auto Body Repair in Wheaton, Illinois?
Has your vehicle recently suffered paint damage? Are you in need of auto paint or auto body repair in Wheaton, Illinois? If so, Lombard Body & Fender is the place to call.
We've repaired the paint on countless vehicles throughout the Wheaton area. Whether your auto body or paint damage is minor, major, of somewhere in between, we can accommodate you.
Contact us today to schedule an appointment!