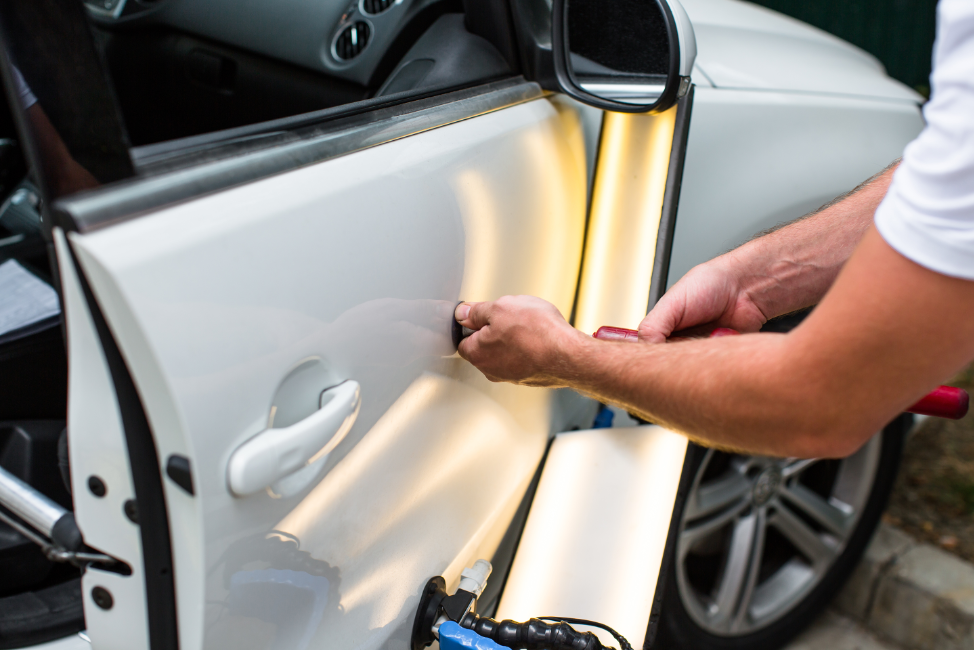 Paintless Dent Repair in Downers Grove: A Guide
Vehicles incur dents and dings on a regular basis. Some of these dents and dings are small; some of these dents and dings are large. However, regardless of their size, they all have a negative impact on their corresponding vehicle's aesthetic.
Fortunately, there's an affordable, quick, and effective way to remove most auto body dents. It's called paintless dent repair, and it's available at an auto body shop near you. Curious as to the specifics of paintless dent repair in Downers Grove? Then read below!
Understanding What Paintless Dent Repair Is
Paintless dent repair is a type of dent repair in which the dent itself is fixed, but any surrounding paint damage is not. Quick, and effective, it can be carried out on everything from small dings to large dents and everything in between. Note, however, that for some dents, paintless dent repair is not an appropriate method.
One of the main benefits of paintless dent repair is that it's affordable. As such, if you're not overly worried about miniscule paint damage, but are worried about blatantly obvious dents, it can accommodate you on a budget.
Paintless Dent Repair: The Process
The paintless dent repair process is fairly straightforward. That said, it requires a number of specialized tools in order to be completed. Generally speaking, the process includes the following steps.
Inspection from the Exterior
The process will begin with an inspection of the dent from the exterior of the vehicle. By inspecting the dent in this manner, the auto body specialist will be able to devise an appropriate plan of action.
Accessing the Dent
Once the auto body specialist has inspected the dent and determined the best course of action, he or she will go about accessing the dent from the interior. In many cases, this will require the removal of panels or lights. Don't worry — they will be put back on.
Repairing the Dent
Now that the dent has been accessed, the auto body specialist will use a number of complex tools in order to repair it. In most cases, the repair will involve pushing the dent in an outward direction. By the time the repair is completed, it will appear as if the dent never existed in the first place.
Putting the Vehicle Back Together
Once the dent has been repaired, the auto body specialist will reassemble the parts of the vehicle that he or she had to remove two steps earlier. This is a fairly simple and straightforward process that can be carried out in a short amount of time.
Are There Alternative Dent Repair Methods?
While paintless dent repair is the most commonly used dent repair method, it's not the only one. The alternative is known as traditional dent repair. This is a type of dent repair in which the dent is hammered out to normal form. Then, it is sanded, bonded, and painted so that it can possess its original appearance.
Traditional dent repair is much more expensive than paintless dent repair, and it takes longer to carry out as well. As such, traditional dent repair is generally only used when extensive paint repair is also needed.
In Need of Paintless Dent Repair in Downers Grove?
Has your vehicle incurred dents? Are you in need of paintless dent repair in Downers Grove? If so, the auto body specialists with Lombard Body & Fender
We're well-versed in the paintless dent repair process, having performed it on a number of vehicles throughout the Downers Grove area. Regardless of the type of dent you're dealing with, we can handle it.
Contact us today to get the process started!